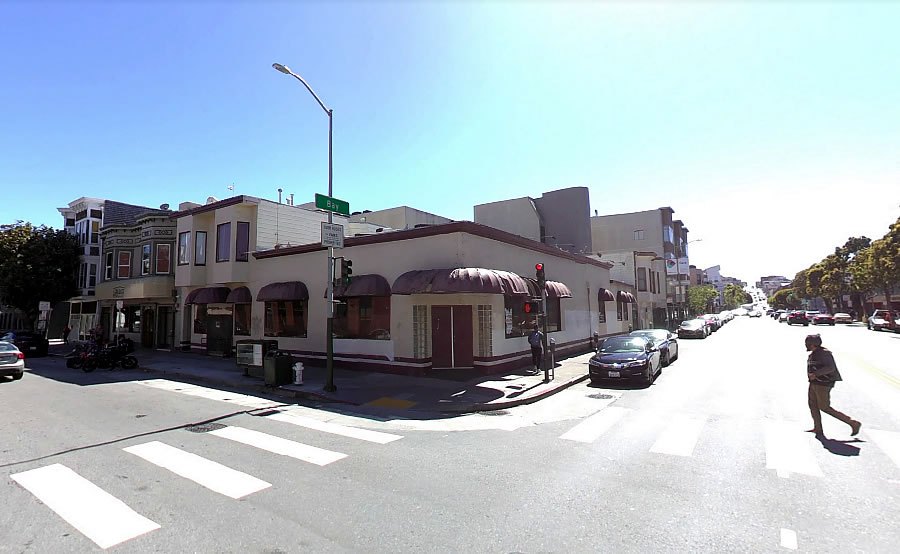 Shuttered in 2012, plans to raze and redevelop the former Caesar's Restaurant parcel on the southwest corner of Bay and Powell were approved at the end of 2015 with the project team positioning to break ground on the 4-story, 17-unit building with a ground floor commercial space the very next year.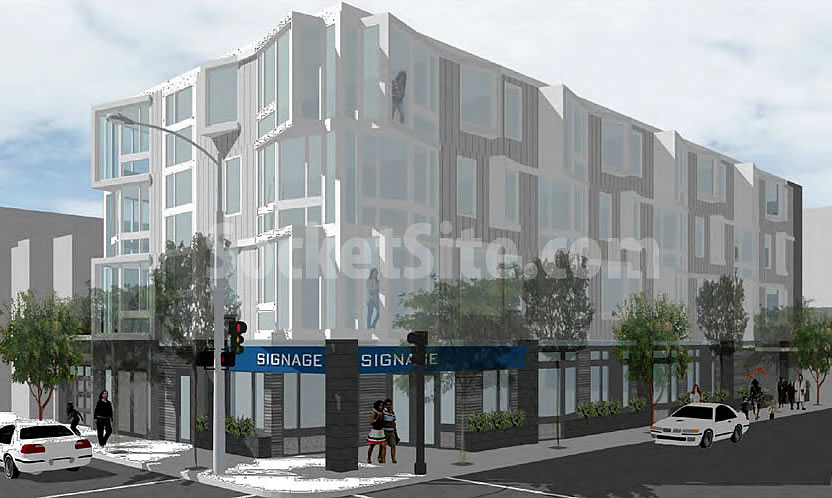 While a demolition permit was, in fact, requested and approved in mid-2016, the permit was subsequently cancelled and the approved plans for the site and parcel hit the market last year with a $5.5 million price tag.
But a buyer never materialized, the ground remains unbroken and a bigger set of plans for the site have since been drafted by Ian Birchall and Associates.
And if approved, the new set of plans would yield a six-story building, with 24 condos (4 one-bedrooms, 19 twos and 1 three) over 1,700 square feet of ground floor retail space and off-street parking for a total of six (6) cars and 25 bikes, leveraging California's Density Bonus Law for its proposed 60 feet in height (versus the 40 as approved and zoned).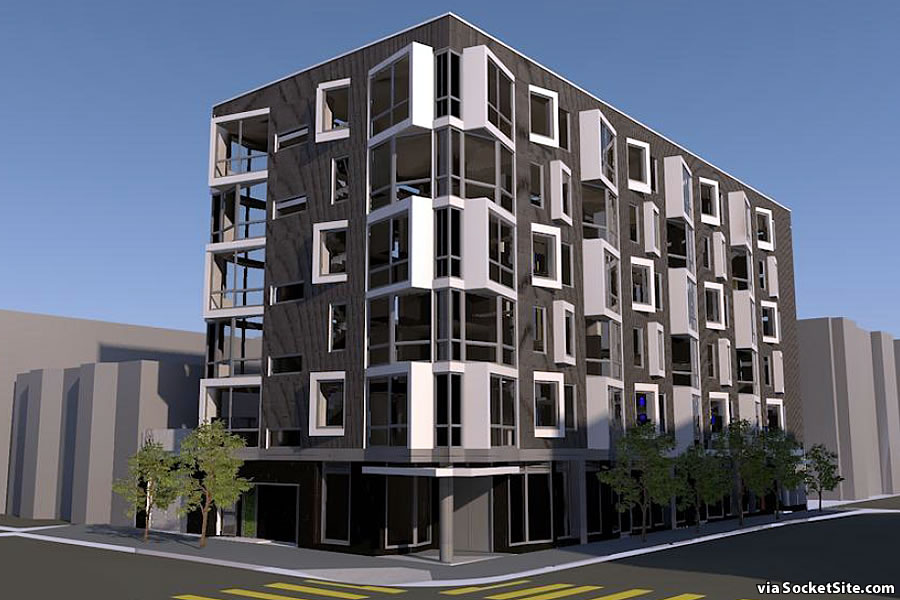 We'll keep you posted and plugged-in.