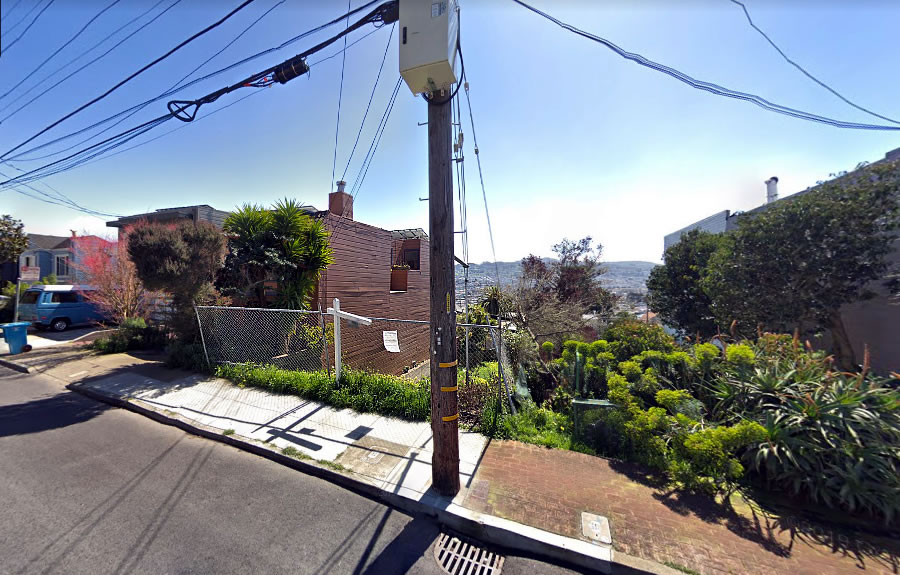 It has been over twelve years since the single-family home at 149 Mangels Avenue, the foundation of which had been reinforced with cereal boxes, collapsed on its new owner who was doing a bit of non-permitted work.
Three years ago, the Sunnyside parcel traded for $725,000. And shortly thereafter, plans for a new three-story home, with two stories fronting Mangels, a third below and roughly 3,200 square feet of total space, were drafted and submitted to the city for review.
While the ground has yet to be broken, in part due to opposition from neighbors concerned about the proposed approach and ongoing risk to the underpinnings of their home, not to mention the relative size and scale of the proposed replacement project, the design has since been refined, the aforementioned concerns assuaged, and permits for the project have been approved and issued by the city.