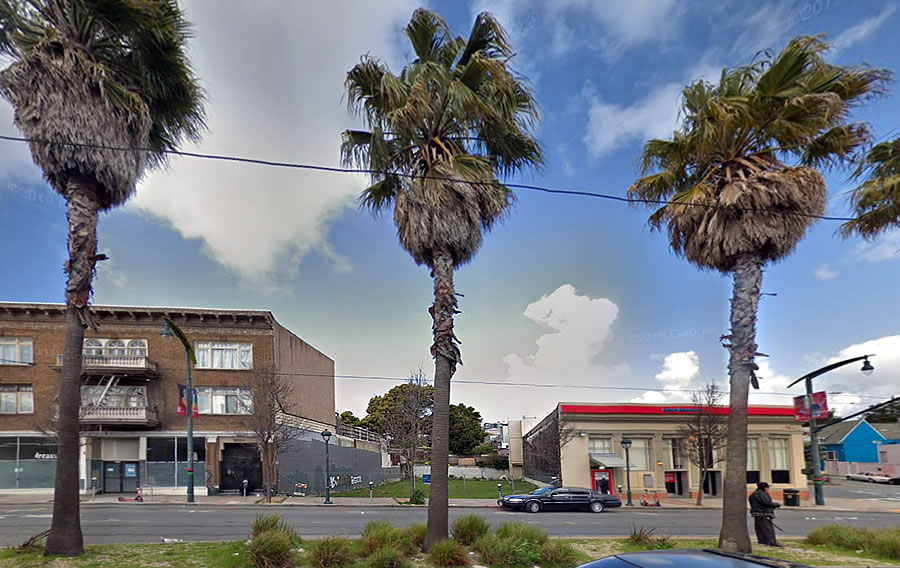 As we first reported earlier this year:
Having sat vacant since the former meat market on the site was demolished three decades ago, plans to develop the Bayview parcel at 5012 Third Street have been drafted.

Zoned for development up to 40 feet in height, with standard density limits in place, initial discussions with Planning had envisioned a four-story building, with 9 condos over a ground floor commercial space and 8-car garage, to rise on the 5,554-square-foot lot.

But plans for a six-story building to rise up to 65 feet in height upon the site, with 30 smaller condos over a 755 square foot retail space fronting Third Street, and no garage, have since been drawn, with plans to leverage San Francisco's HOME-SF program for the additional height and density.
And as newly rendered by the Alan Tse and Charles Chan Architectural Studio below, the application to secure approval for the now 29-unit, six-story bonus building has officially been submitted to Planning for processing.