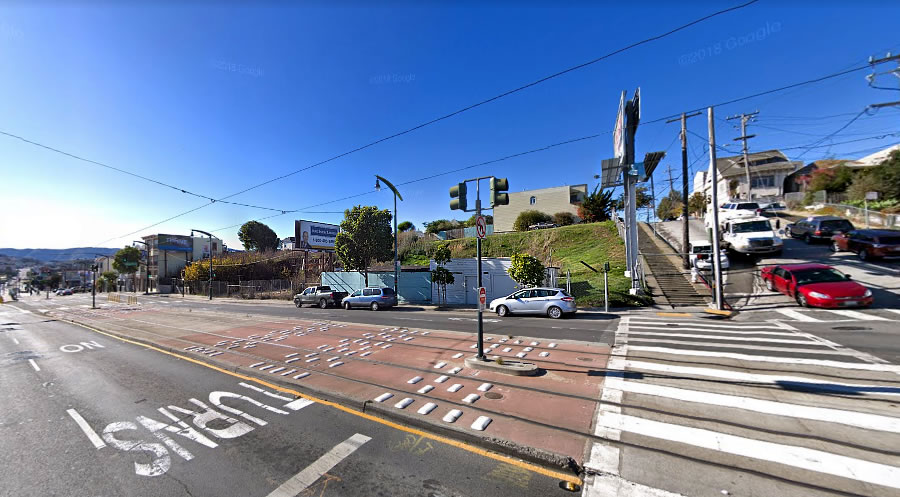 Plans to raze the dilapidated storage shed which currently spans four underdeveloped Bayview parcels on the corner of 3rd Street and Thornton Avenue have been drafted.
As envisioned, the four parcels (5210-5216 3rd Street) would be merged. The corner billboard would be demolished. And a modern five-story development would technically rise up to 40 feet in height, or 50 feet as measured from 3rd Street, upon the slopped site.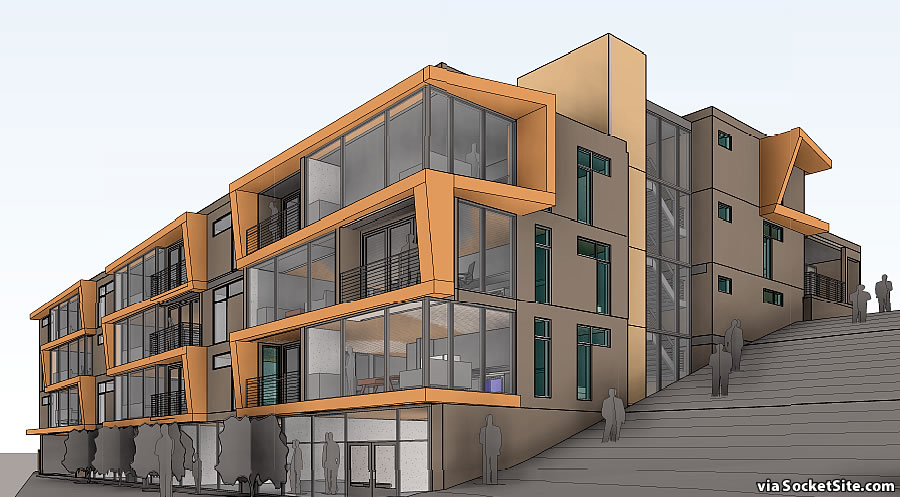 As designed by Mavrik Studio, the development would yield 21 apartments, a mix of 6 one-bedrooms and 15 twos, with two retail spaces totaling 3,500 square feet fronting 3rd Street, stacked parking for 26 cars, and a 3,100 square foot rooftop terrace for residents.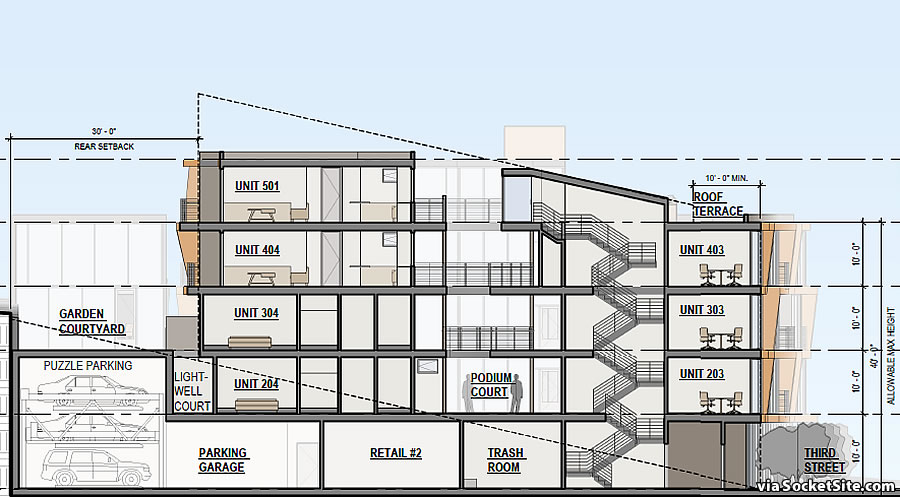 We'll keep you posted and plugged-in.