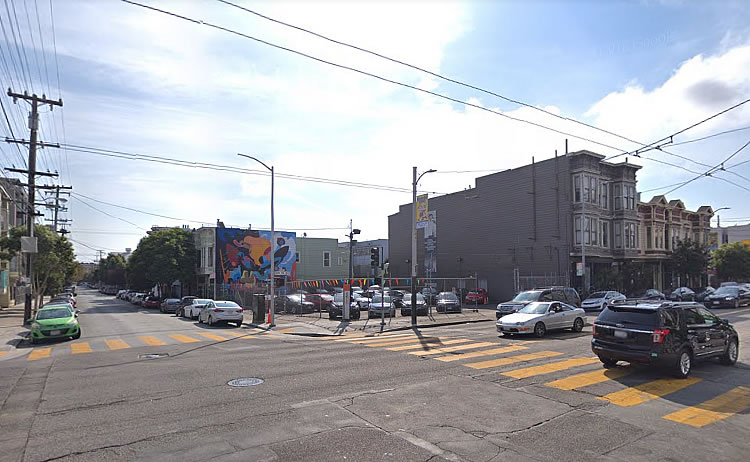 Having hit the market priced at $5.95 million last year, touting "a clean environmental report and potential to build multiple units," the Mission District parking lot parcel on the southeast corner of South Van Ness Avenue and 15th Street has just traded hands with a $4.995 million contract price.
And while plans for the 7,100-square-foot parcel have yet to be submitted to Planning, the 401 South Van Ness Avenue site, which sits across the street from the newish 40-unit building at 1501/1515 15th Street, is principally zoned for development up to 58 feet in height, not including any density bonuses.
We'll keep you posted and plugged-in.