Plans to redevelop the used car lot on the northwest corner of South Van Ness Avenue and 15th Street have been refined and are now closer to reality in the Mission.
As we first reported back in 2016, the proposed development could rise up to eight (8) stories in height, with 188 units of "group housing" averaging 200 square feet apiece and a corner retail space, assuming a state Density Bonus is approved for the site which is only zoned for development up to 58 feet.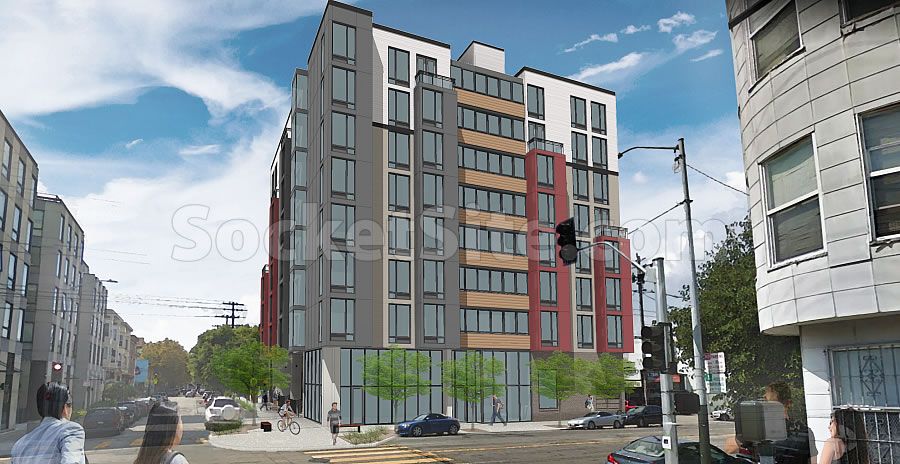 Each unit would be outfitted with a convertible murphy bed, compact fridge, sink, microwave and private bathroom. But the toilet sinks have been eliminated from the proposed floor plans by Prime Design.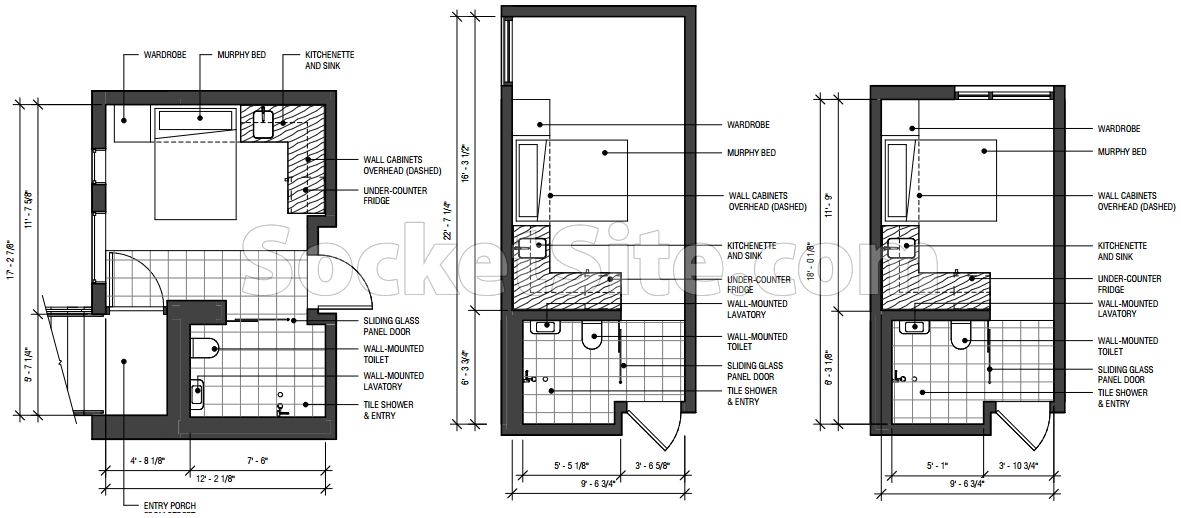 From the project team which has now submitted their formal application to proceed:
"The proposed group housing project is a modern day version of the affordable SRO hotels that were populated by San Francisco's working class, transient laborers, and immigrants during the last century.

The same dynamics that attracted the working class to these SRO hotels 100 years ago are at play with the current development.

The efficient, well designed spaces offer affordable market rate, private living spaces that are located within easy walking distance to a variety of public transportation connecting residents to employment and recreation opportunities."
And with that reminder of how fortunes, needs and desirability can change, we'll keep you posted and plugged-in.