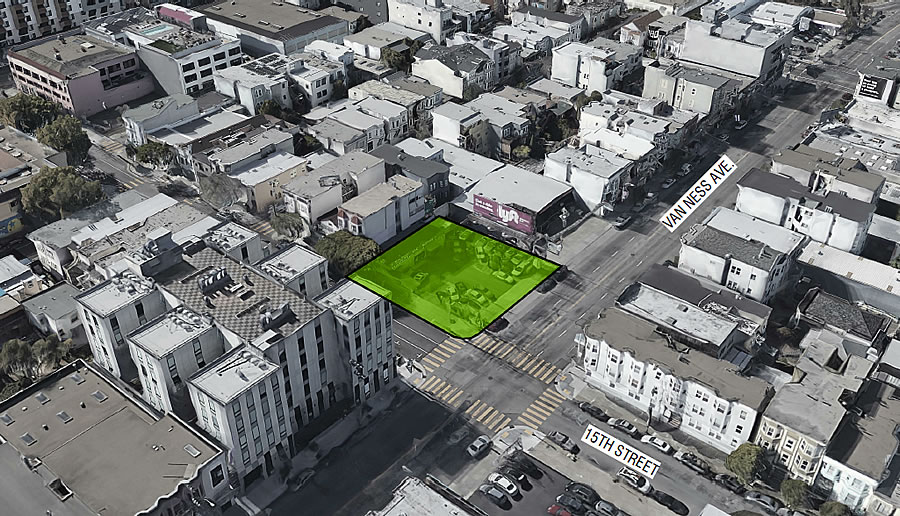 A sister project to the proposed SRO development to rise up to 86 feet in height on the southeast corner of South Van Ness Avenue and 15th Street, with around 150 above-ground micro-units and 65 underground "sleeping units," the refined plans for an eight-story, 85-foot-tall building, with 225 beds of group housing, to rise on the northwest corner of 15th Street and South Van Ness Avenue are slated to be approved by San Francisco's Planning Commission tomorrow, July 22.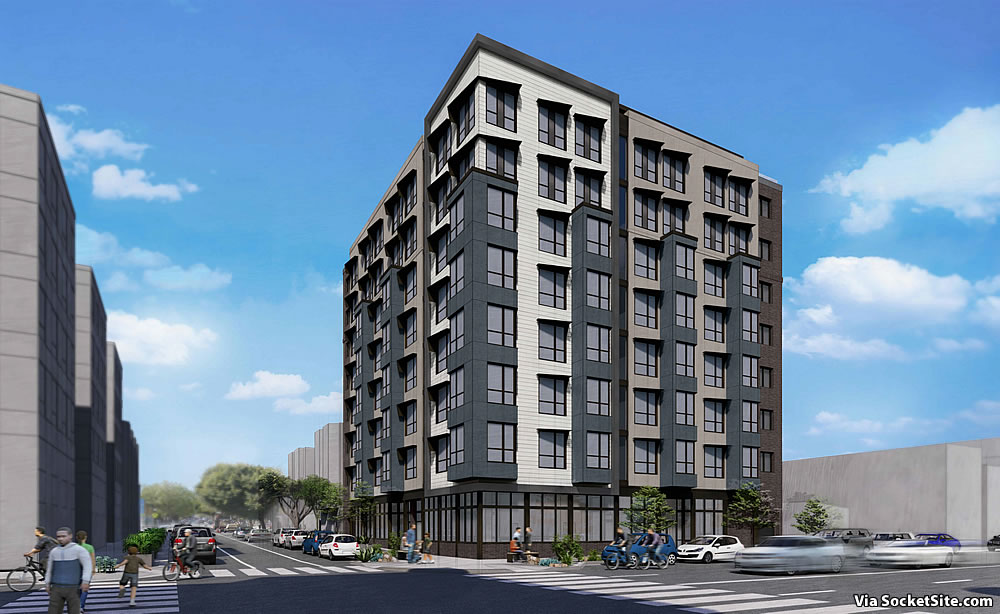 As with the project across the street, the refined plans for the 1500 15th Street project include 65 below grade sleeping units (along with 160 group housing units above, shared living spaces, with a communal kitchen and dining area on each floor, a below grade courtyard and a 3,751-square-foot roof deck).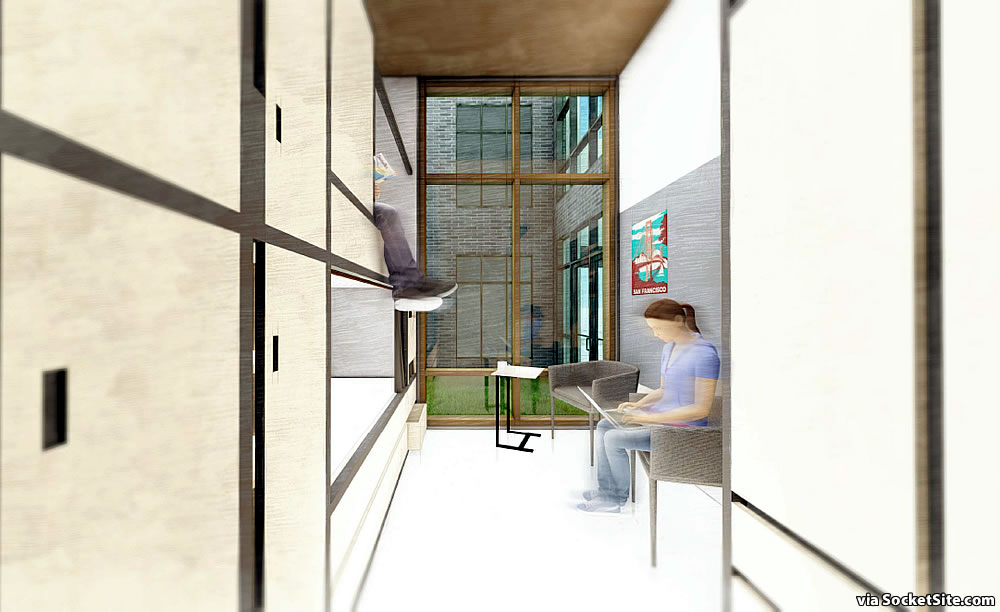 The ground floor of the building includes 3,798 square feet of retail space and a storage room for 52 bikes as proposed.
And with the project team having met with both the Department of Building Inspection (DBI) and San Francisco Fire Department (SFFD) to secure preliminary assurances that the plans as proposed satisfy both local and state building codes, in particular with respect to the below grade floors, San Francisco's Planning Department is recommending the project be approved, noting that "the Project is, on balance, consistent with the Mission Area Plan and the Objectives and Policies of the General Plan" and proposes "new residential units and ground-floor commercial uses which is a goal for the City."
We'll keep you posted and plugged-in.