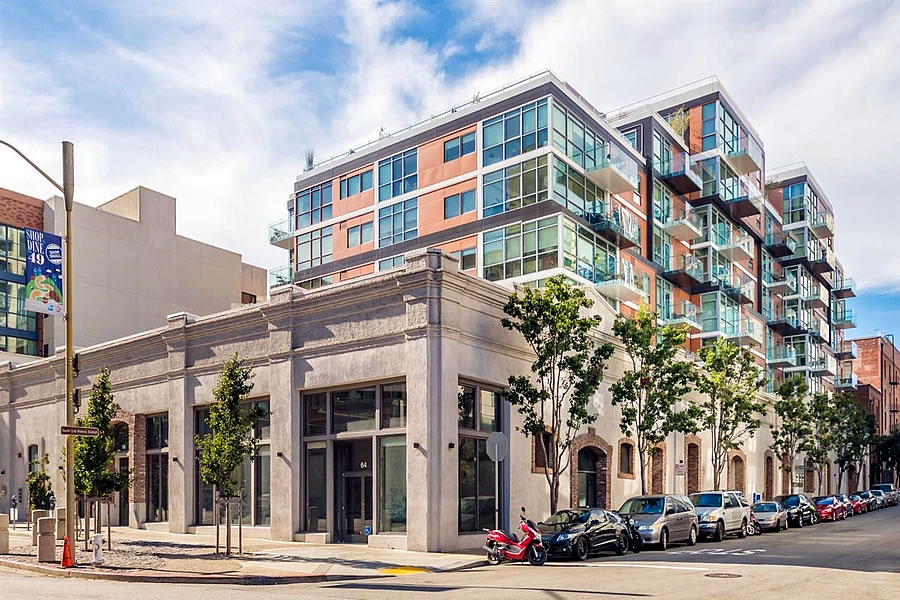 As we wrote when we noted the slightly sub-2015 sale price for the one-bedroom unit #403 at 72 Townsend Street last year, "if you're kicking yourself for having missed yet another anomalous and cherry-picked outcome (as some will certainly continue to rationalize), please don't. Instead, turn your attention to 72 Townsend #502."
Purchased for $1,675,000 in November 2015, the 1,294-square-foot, two-bedroom #502, which boasts a gourmet kitchen and views from its balcony, returned to the market priced at $1,746,900 in May of 2017, a sale at which would have represent total appreciation of 4.3 percent since the end of 2015 or roughly 2.9 percent per year on an apples-to-apples basis.
Subsequently reduced down a number of times to $1,495,000 last year and then relisted for $1,595,000 this past October, with an official "1" day on the market, the sale of the 72 Townsend Street #502 has now closed escrow with a contract price of $1,550,000, officially "within 3 percent of asking!" and "under 45 days on the market!" according to all industry stats and aggregate reports.
And while it's not in the Mission or on Mint Plaza, nor across the street from a development site or in the Ritz, the two-bedroom, two-bath unit sold for 7.5 percent less than its 2015 price on an apples-to-apples, versus "but the median price," basis.