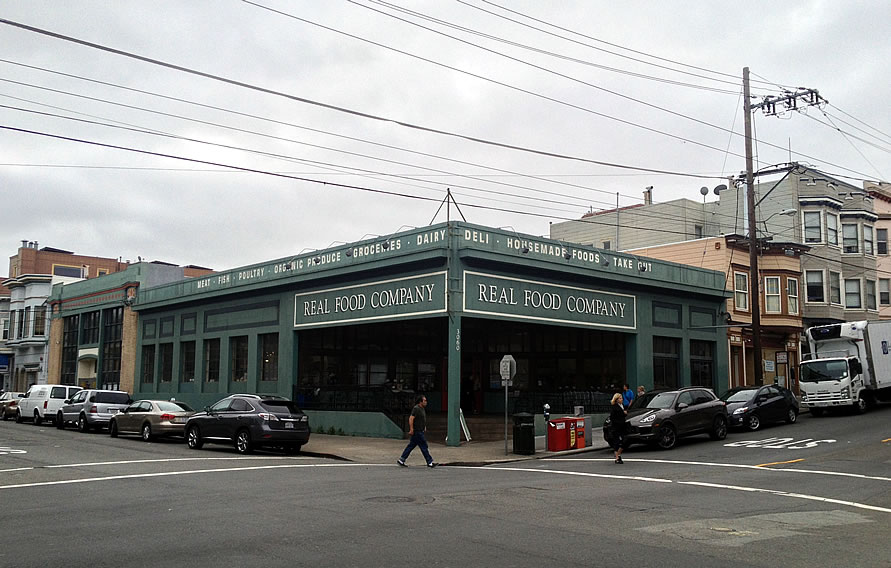 Plans to convert the shuttered Real Food Company building on the southeast corner of Fillmore and Filbert into Shake Shack's first outlet in San Francisco, as we first reported ten months ago, could be approved in three weeks time.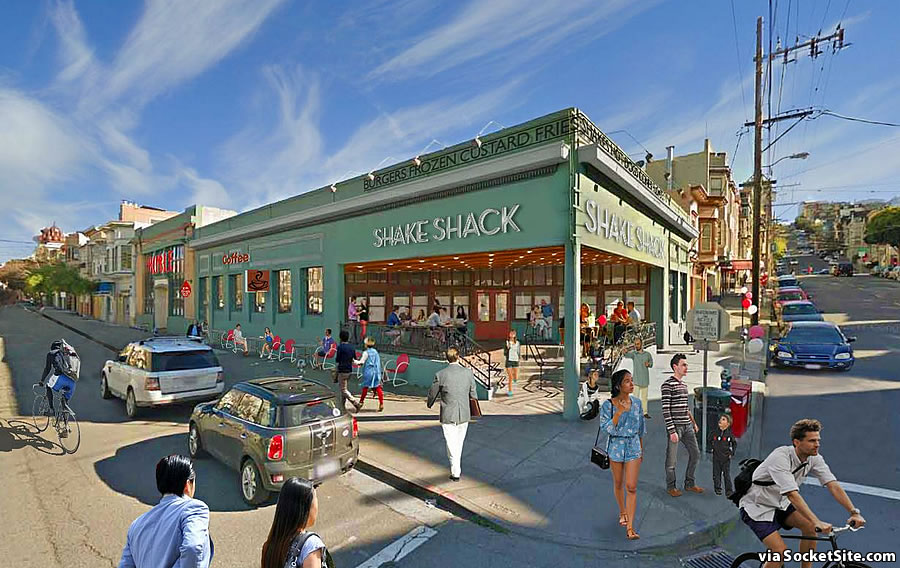 And as we first revealed seven months ago, the proposed redevelopment of the 12,000-square-foot building includes a 900-square-foot coffee shop fronting Filbert and a 6,600-square-foot Rumble Fitness, the SoulCycle of boxing studios, as well.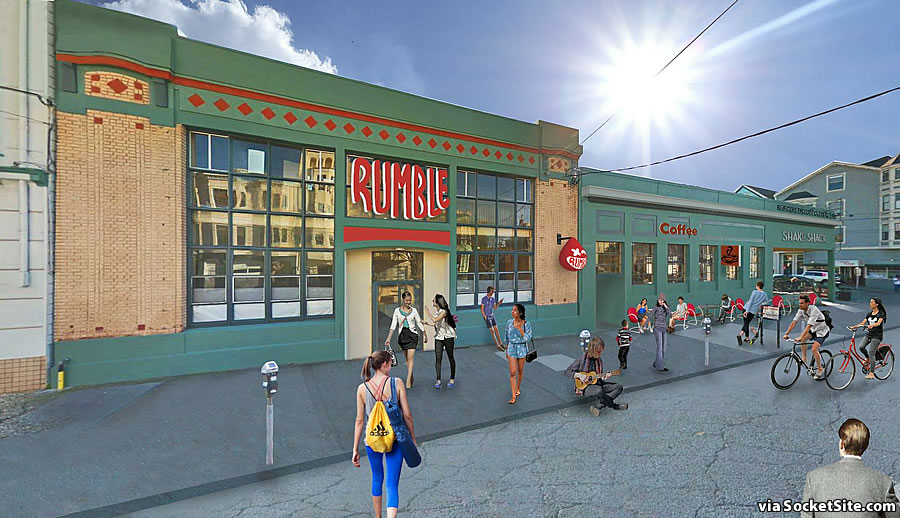 We'll continue to keep you posted and plugged-in.