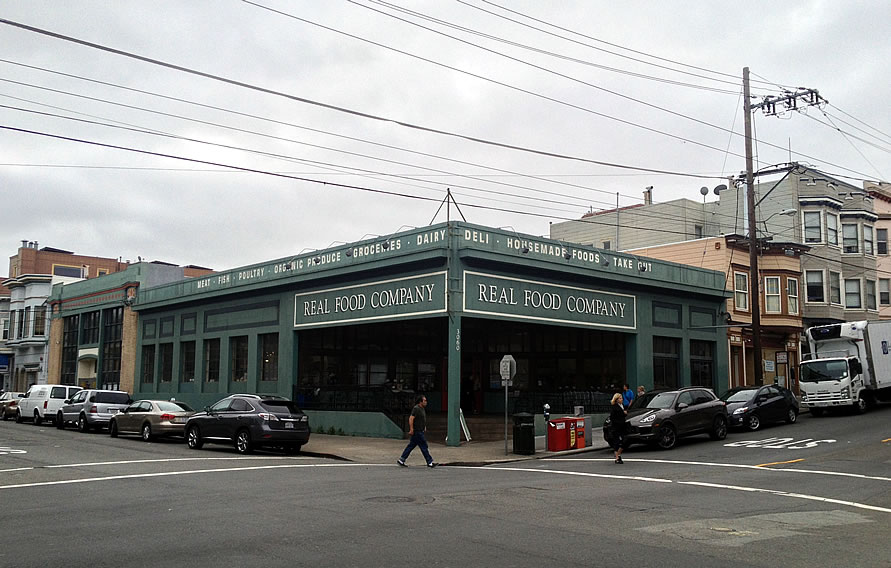 Speaking of big plans for shuttered Real Food Company sites in San Francisco, the owners of the former Cow Hollow location on the southeast corner of Fillmore and Filbert have met with the City to discuss a conversion of the nearly 12,000-square-foot building into a "luxury fine casual restaurant and fitness studio."
And according to a plugged-in tipster, said "luxury fine casual restaurant" is actually a Shake Shack, which would be the first Shake Shack in San Francisco and Northern California. The official plans are slated to be revealed to neighbors next week.
Keep in mind that the 3060 Fillmore Street site had been on the market and positioned as a prime redevelopment opportunity for a four-story residential building, or three stories of condos over a ground floor commercial space, but with a rather eye-popping price. We'll keep you posted and plugged-in.