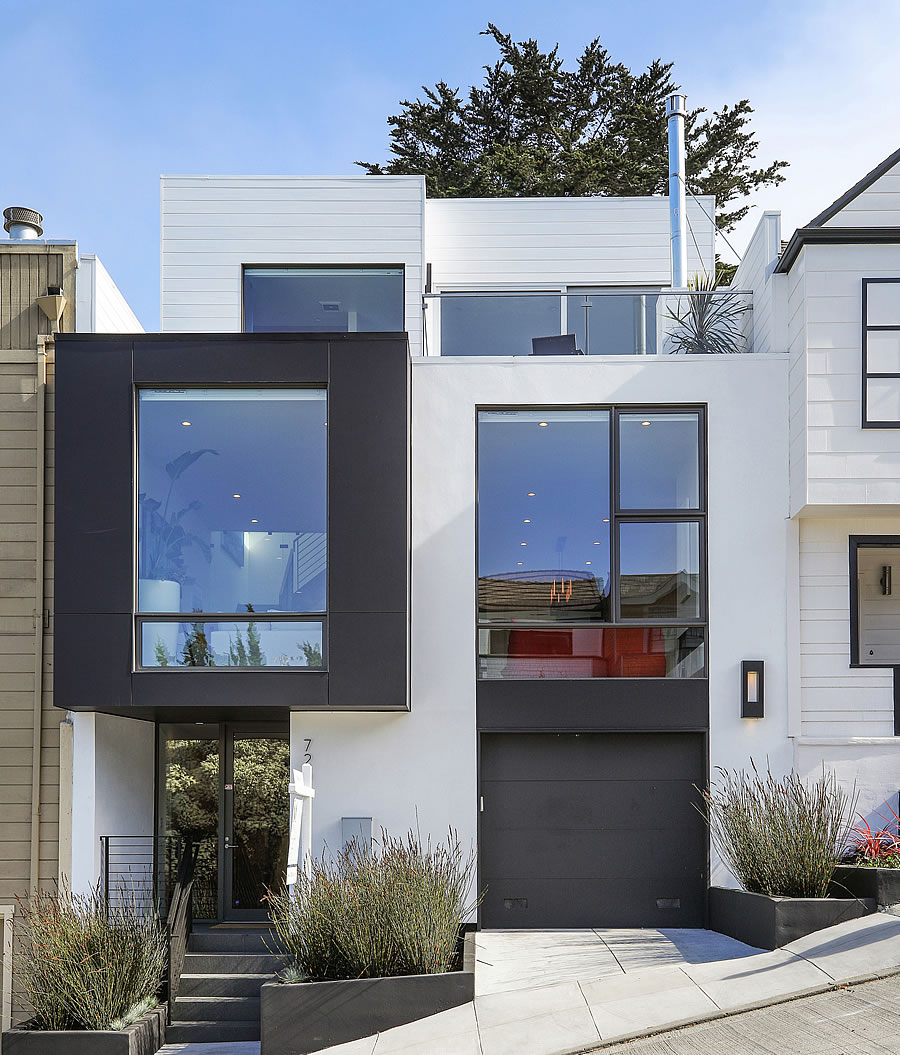 Designed by Zack | de Vito Architecture, the "spectacular Noe Valley home" at 725 Duncan Street, which features "stunning Downtown, Bay, and Bridge views, paired with dramatic modern architecture and design," was purchased for $4.1 million in January of last year.
The buyers further upgraded the 3,200-square-foot home, adding a custom designed gas fireplace in living room, a designer staircase and railings, high-end wood panels in the kitchen and a whole host of other functional (closet) and cosmetic (landscaping and tile) additions.
This past September, the upgraded home returned to the market listed for $4.25 million, a sale at which would have represented total appreciation of 3.7 percent over the past 20 months, not accounting for the six-figure cost of the upgrades and despite the fact that the "median sale price" in San Francisco is "up 29.7 percent!" since January of 2017.
And yesterday, the sale of 725 Duncan Street sold for $4.1 million, representing total appreciation of 0.0 percent for the spectacular Noe Valley home over the past two years. But again, that's not accounting for the cost nor the value of the aforementioned upgrades.