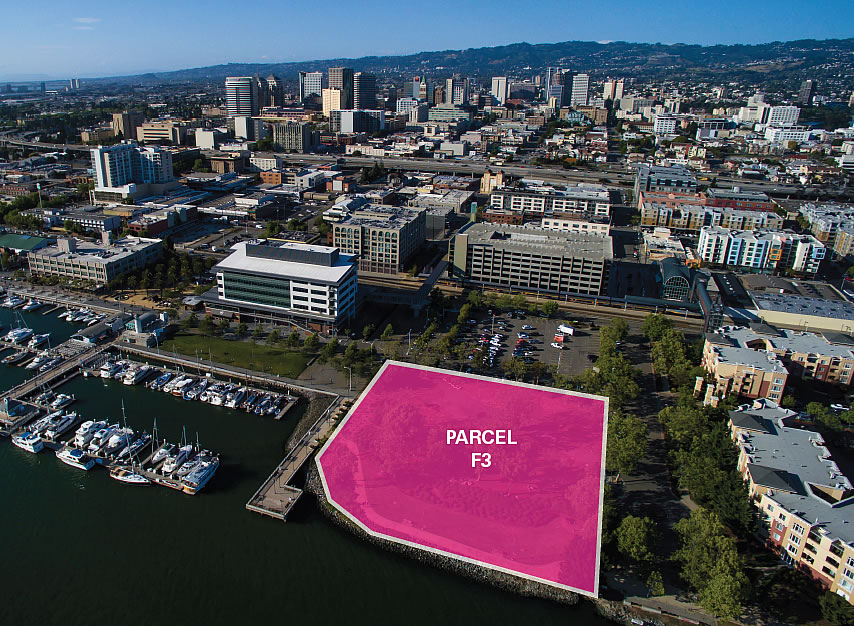 Facing pushback from the Bay Conservation and Development Commission's (BCDC) Design Review Board, which determined that the plans for a 155-room resort hotel to rise up to six stories in height on the Jack London Square parcel known as F3 would not adequately provide "a distinctive waterfront place with sufficient invitations for the public" to linger and enjoy the San Francisco Bay Trail and public area between the permitted hotel and estuary, the project has been redesigned by the project team.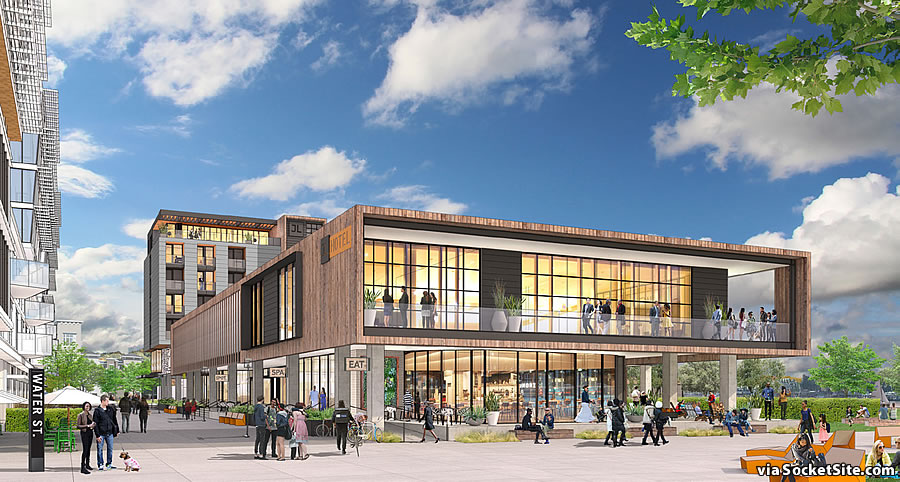 The development's cafe at the corner of Water and Harrison has been redesigned to be more open and inviting versus previously, with a public porch, seating and arrival plaza.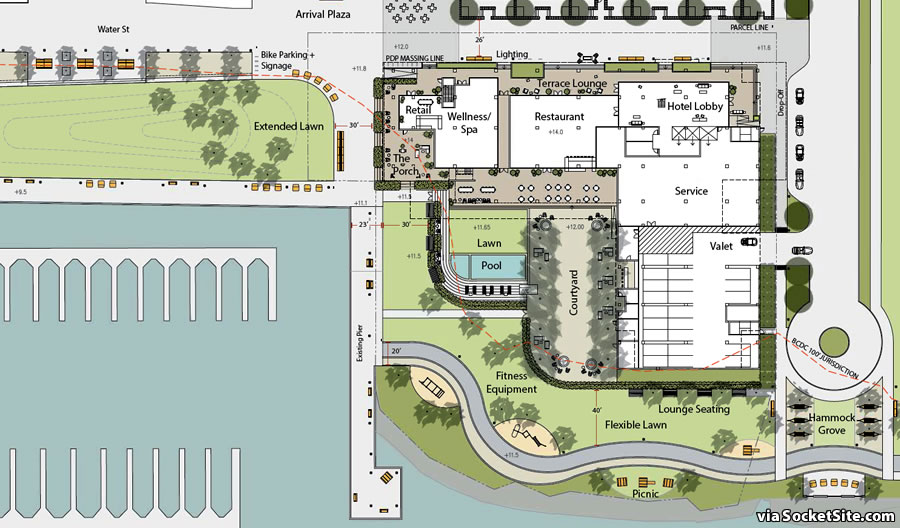 The buffer between the hotel and estuary has been changed from a landscaped dune to an "Estuary Green," with a flat flexible lawn, fitness stations, picnic areas, lounge seating and even a hammock grove and "beach."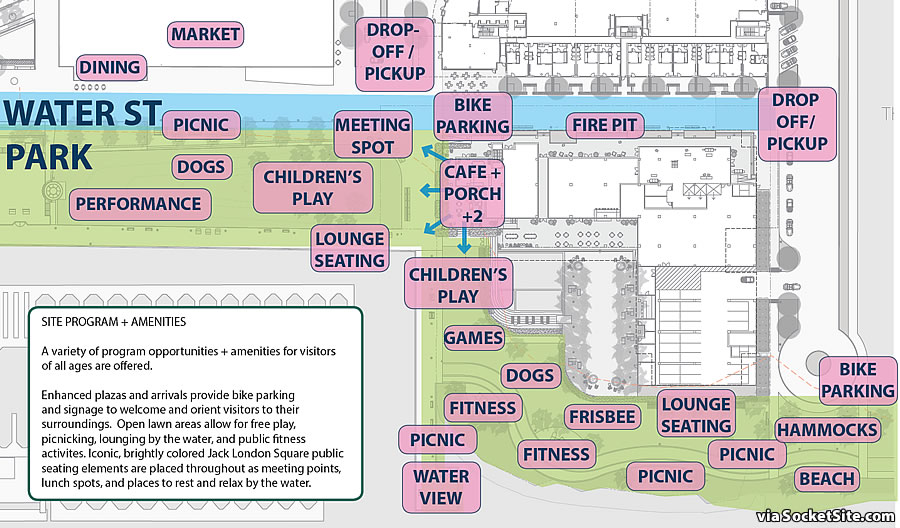 And if the refined plans are approved by the BCDC, the CIM Group, which has yet to ink an operator for the hotel, hopes to break ground by the middle of next year and have the hotel open in early 2021.  We'll keep you posted and plugged-in.