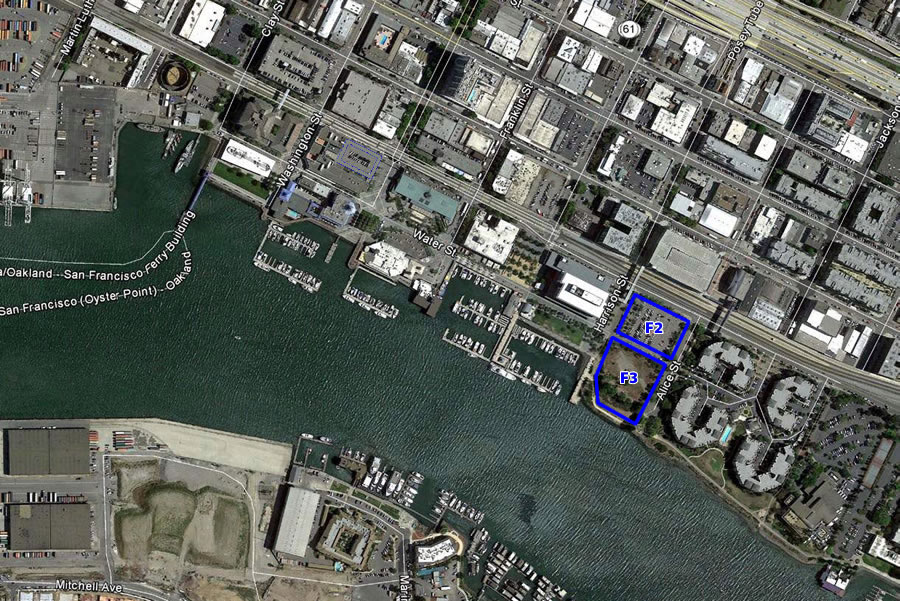 With the proposed 326-unit building to rise up to eight stories in height on the Jack London Square parcel known as "F2" softly rendered in the background, the design for a proposed waterfront hotel to rise up to 67 feet in height on the adjacent parcel known as "F3" has now been rendered as well.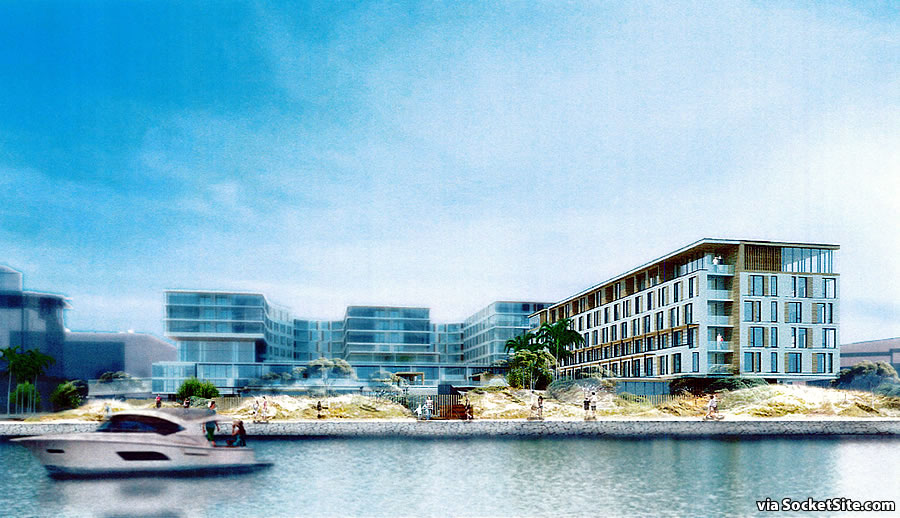 As designed by Solomon Cordwell Buenz (SCB) for the CIM Group, the proposed Jack London Square Hotel includes 155 hotel rooms with an open restaurant and bar(s), a series of resort style patios, an outdoor pool and volleyball court, and landscaped dunes overlooking the existing Bay Trail and estuary.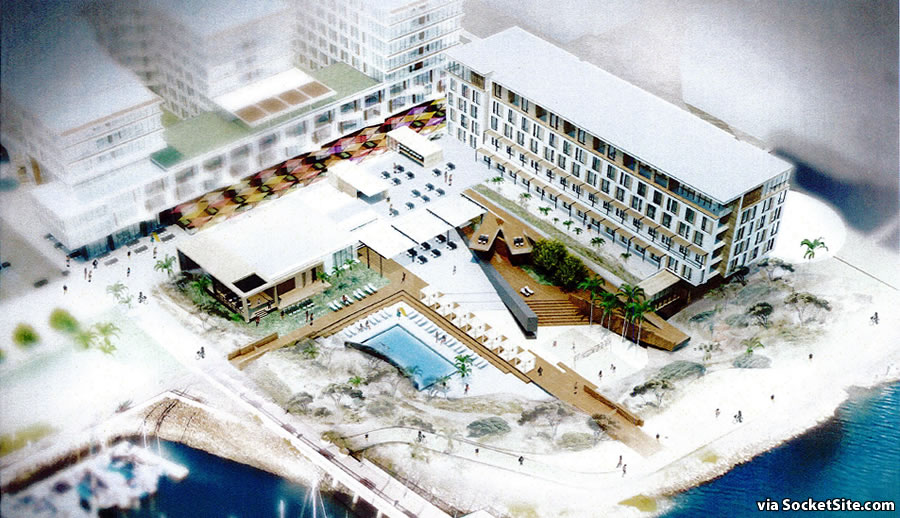 And the hotel's meeting and event space would sit at corner of Water and Harrison.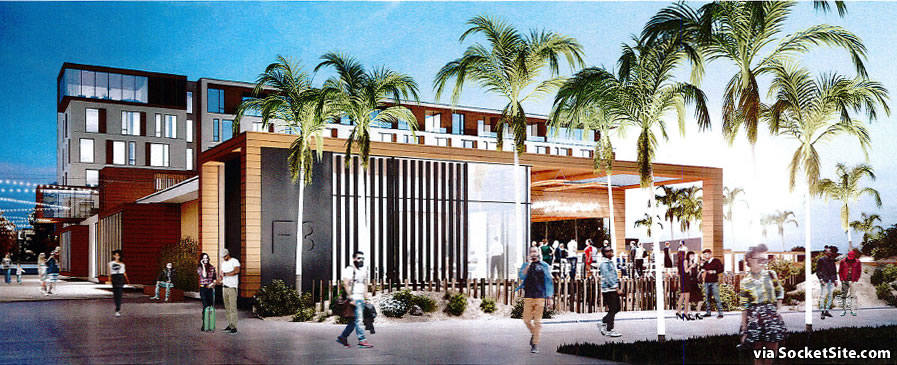 From Oakland's Planning Department with respect to the proposed plans for the F3 site which are slated to be presented to the City's Design Review Committee next week:
"The proposed project is an attractive hotel design with components of a destination resort. The expansive grounds and separate bar and restaurant, along with amenities like an outdoor pool and possible event space, suggest a luxury recreation and entertainment experience more than a modest economy hotel or motel facility.

A luxury, destination hotel would be a beneficial use in the Jack London District and for the Oakland community, attracting visitors to the city and activating the waterfront consistent with long-term City goals and objectives.

At the same time, [Planning Department] staff has concerns regarding how the project site planning relates to and supports neighboring uses and the larger Jack London District."
We'll keep you posted and plugged-in.