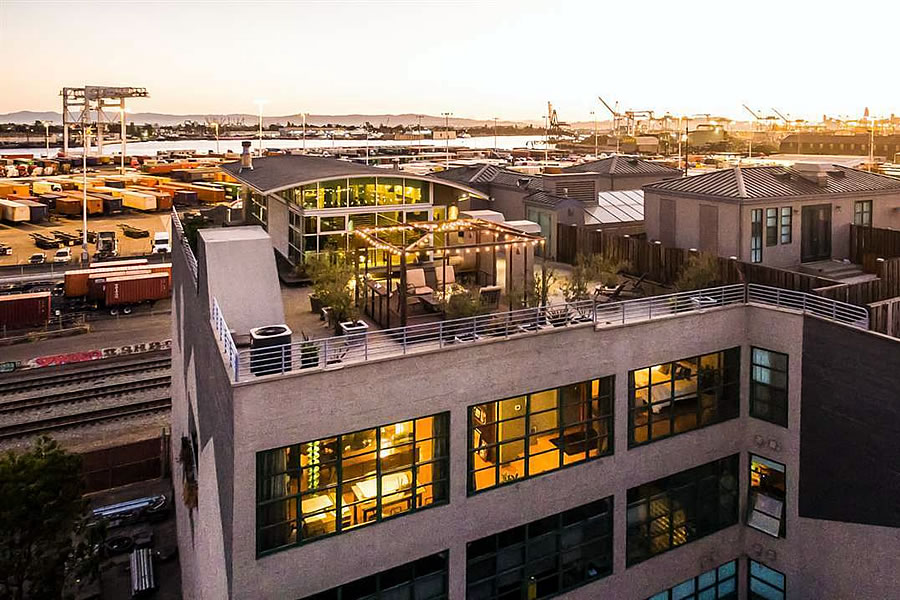 We first featured (and gushed over) the 5,361-square-foot unit #405 atop the converted Phoenix Iron Works building, on the western edge of Oakland's Jack London Square, back in early 2008 when it was listed for $2.2 million and sold for $1.975 million that July.
As we noted at the time, the loft's open kitchen is outfitted with a wood burning pizza oven, limestone floors, industrial finishes and a temperature-controlled wine closet for over 1,000 bottles.
A spiral staircase leads up to a TEF (Tom Eliot Fisch) designed penthouse, spa and private deck.
And having subsequently traded hands for $1.675 million in July of 2009, 737 2nd Street #405 has just resold for $2.75 million or roughly $513 per square foot.