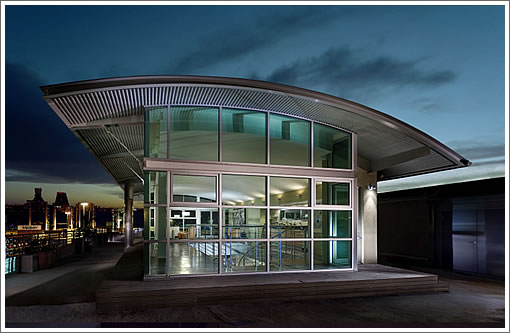 If you didn't see it a year ago its website is still live and it's worth a look. And if you did and wondered what happened, a plugged-in reader reports:
"This property is now an apple…changed hands in just under a year. Original buyer paid $1.975M in Jul '08 [asking $2,200,000 at the time], sold it for $1.675M in Jun '09…"
Call it a drop of 15.2% over the past year. But regardless, we still love the design.