Speaking of proposed towers to rise in Oakland, the detailed plans for a 27-story "creative office building," with an oxidized metal frame, trim and finishes, to rise up to 465 feet in height upon the entire Uptown block bounded by West Grand, Telegraph, 22nd and Valley will be presented to the city's Design Review Committee on Wednesday in an early review, "to get feedback as soon as possible."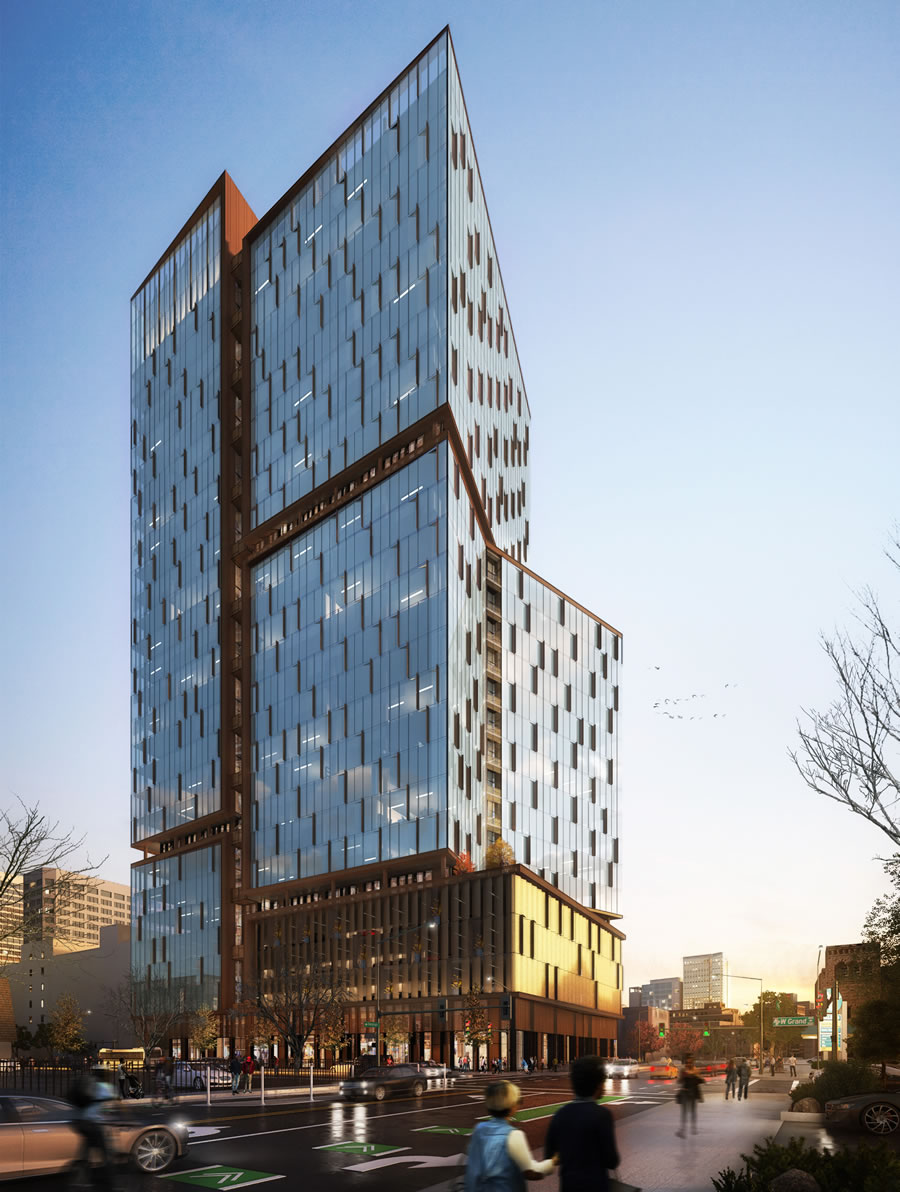 As designed by Solomon Cordwell Buenz (SCB) for TMG Partners, the 2201 Valley tower would yield 757,000 square feet of "creative" office space (with high ceilings, open floors and a couple of large outdoor terraces and a landscaped green roof) over a 350-space podium garage; 7,500 square feet of retail/gallery space along Telegraph Avenue and a 30-foot-tall lobby at the corner of Valley Street.
And as envisioned, Valley, between Grand and 22nd, would be converted into a limited access "slow street" and pedestrian promenade with a spillover café and effective infill plaza at the corner of 22nd.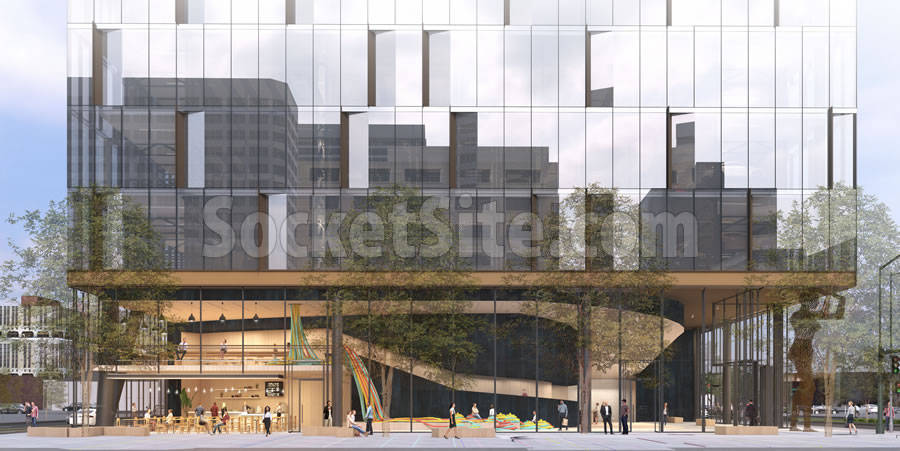 We'll keep you posted and plugged-in.