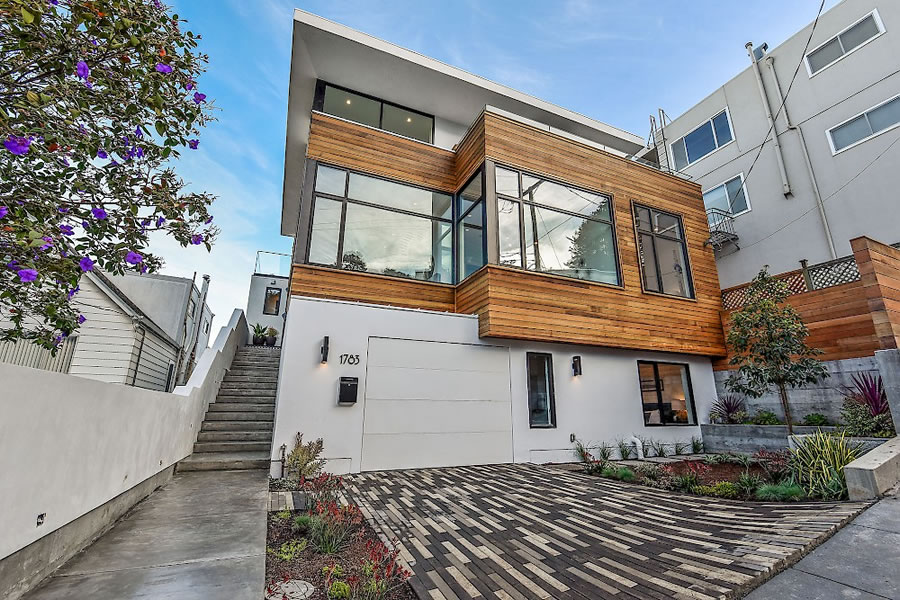 Having survived a challenge by neighbors on the northern edge of Glen Park, the old 875-square-foot cottage at 1783 Noe Street – which was purchased for $1.7 million in 2014 having sat on a prime 4,000-square-foot lot with panoramic views – was razed and the construction of a contemporary 5,100-square-foot home is now completed.
Designed by Winder Gibson Architects, the five-bedroom home leverages the aforementioned views, with walls of windows and retractable glass and an elevator from its three-car garage to the third floor great room which stretches from a marble appointed designer kitchen to a rather spectacular terrace/deck.
The master bedroom on the level below captures a slice of the same views, with a wall of glass and terrace as well and a designer master bath.
The family room and adjacent office on the ground floor open to a protected yard.
And while not yet listed, the brand new home at 1783 Noe Street (which has been dubbed "Noe Looking Glass" by the marketing team which is also pushing "Laidley Heights") is slated to officially hit the market next week with a $7.7 million price tag.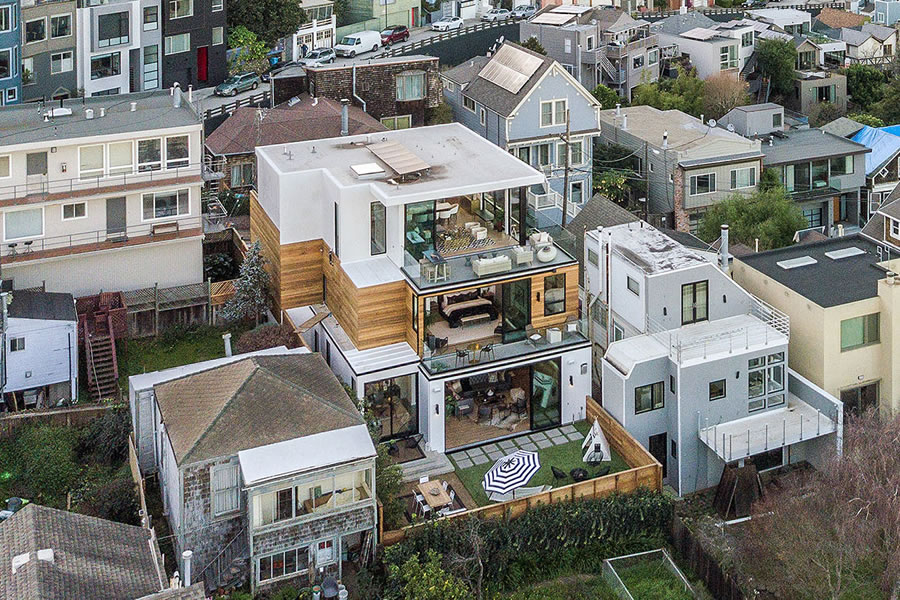 And yes, 1783 Noe is right around the corner from 143 Laidley Street which just fetched $9.7 million and set the eye-popping record for the neighborhood.