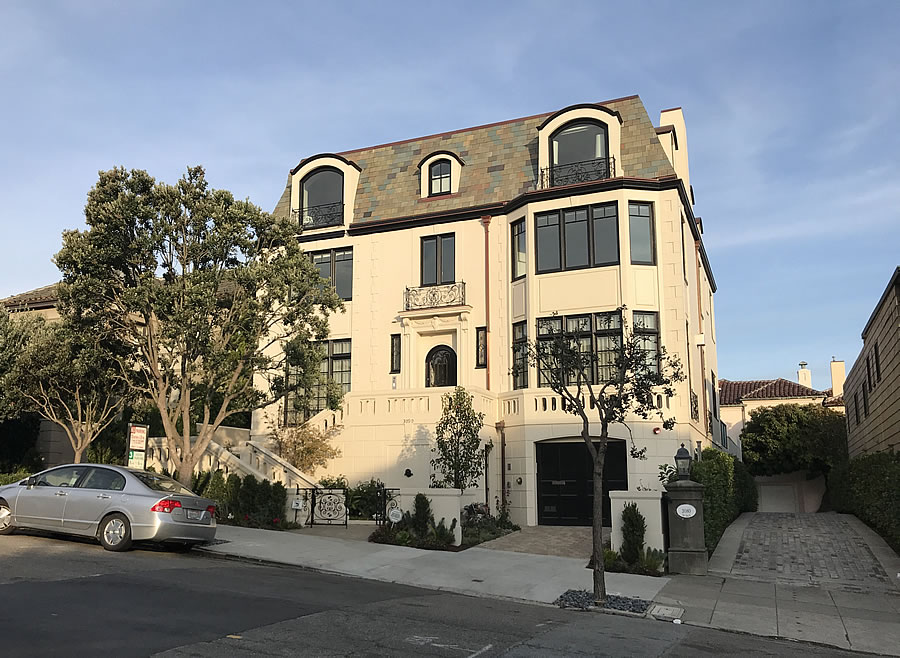 As we first reported last month:
Purchased for $7.995 million in early 2015, at which point the home's total square footage measured around 6,200 square feet, including its lower level and three-car garage, the Pacific Heights home at 3090 Pacific Avenue has since undergone a major renovation and remodel.

And while the remodeled home has never officially hit the market and doesn't appear to have been purchased to flip, a quiet sale now appears to be in the works.

According to a tipster for whom we can't vouch but correctly pegged a couple of behind the scenes details, including the agent who appears to be coordinating the deal, the contract price is expected to be $16.5 million which would make it the penultimate home sale in San Francisco this year, second only to the sale of 2712 Broadway for $38 million in June.

And the buyer? According to our tipster, it's Uber's new CEO.
A week later, the sale of 3090 Pacific Avenue quietly escrow. And based on our review of the deed and transfer taxes paid, the sale price was exactly $16.5 million as reported above.
And while the identity of the buyer is hidden behind a trust, said trust is being managed from Seattle with Uber's new CEO having been recruited from Expedia (the headquarters of which is currently in Bellevue, across the lake from Seattle to which it is moving next year).