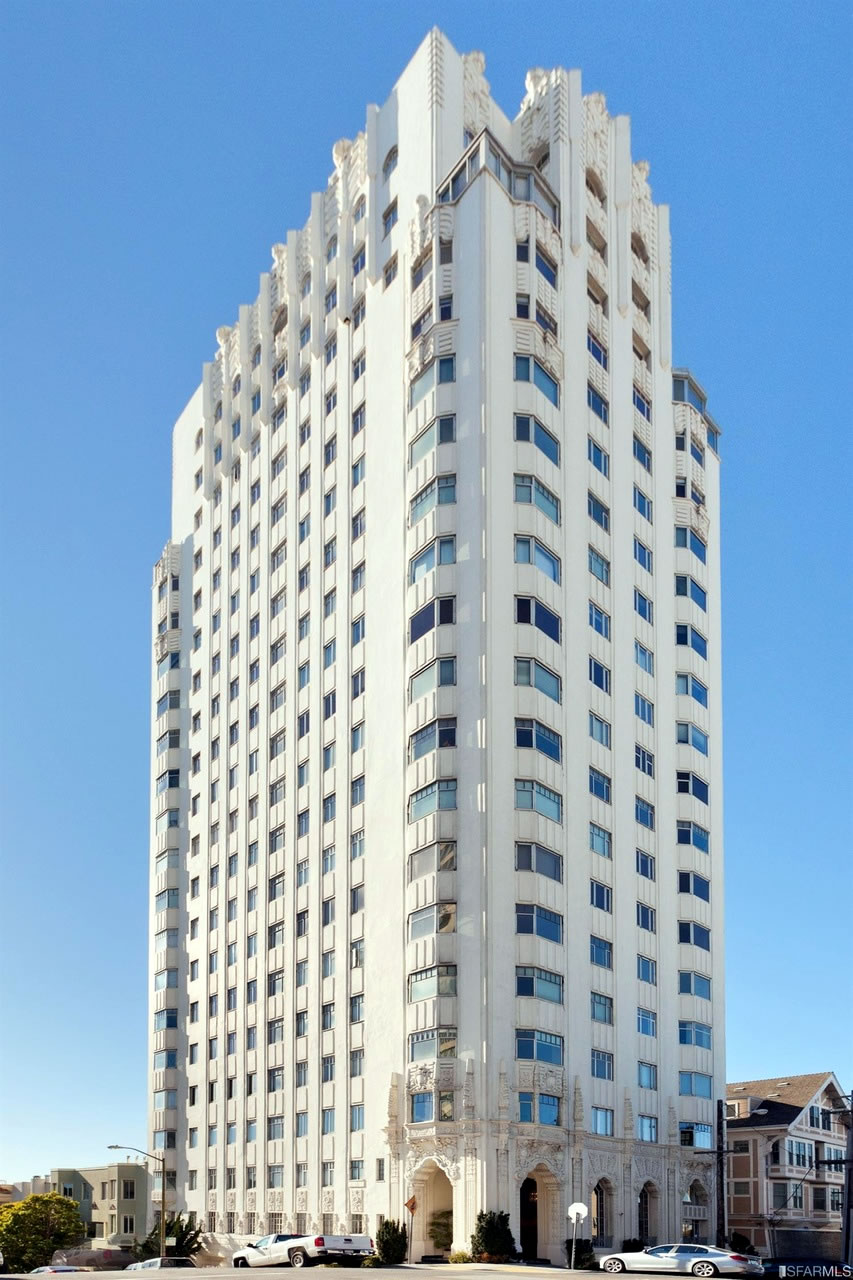 Purchased for $1.21 million in November of 2015, the 1,003-square-foot unit #303 in the classic Russian Hill building known as Bellaire Tower (1101 Green Street) returned to the market with a $1.195 million price tag this past August.
Five weeks later, the list price for the "light and bright home" with "ample windows overlooking the neighborhood and Golden Gate Bridge" was reduced to $1.095 million, a sale at which would have represented depreciation of 9.5 percent for the unit on an apples-to-apples basis over the previous two years.
And this morning, 1101 Green Street #303 was listed anew as "an opportunity to own coveted 2 bedroom / 1 bathroom condo in San Francisco's iconic Bellaire Tower" for $988,000 and with an official "1" day on the market, and no reductions, according to all industry stats.
Keep in mind that a sale at asking would now represent "apples-to-apples" depreciation of 18.3 percent for the Russian Hill condo since the fourth quarter of 2015 as the conversion of the former one-bedroom into a two (notice the now enclosed archway between the remodeled kitchen and former dining room) occurred prior to its purchase in 2015 while a contract price of $988,001 or more will now constitute an "over asking!" sale.
Once again, if you think you know the market in Russian Hill, now's the time to tell. And yes, this is the building atop of which former Mayor Gavin Newsom once lived.