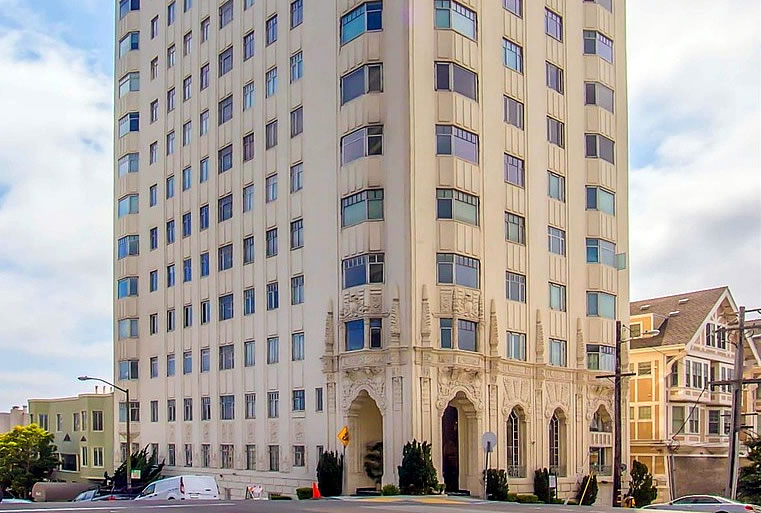 The Bellaire Tower is a classic Russian Hill building at 1101 Green Street atop of which former Mayor Gavin Newsom once lived.
Seventeen floors below the two-bedroom penthouse, the 1,003-square-foot unit #303 was originally built as a one-bedroom but later converted into a two (notice the enclosed archway between the remodeled kitchen and former dining room).
And having been purchased for $1.21 million in November of 2015, the "light and bright home" with "ample windows overlooking the neighborhood and Golden Gate Bridge" has just been listed anew with a $1.195 million price tag.
If you think you know the market in Russian Hill, now's the time to tell.