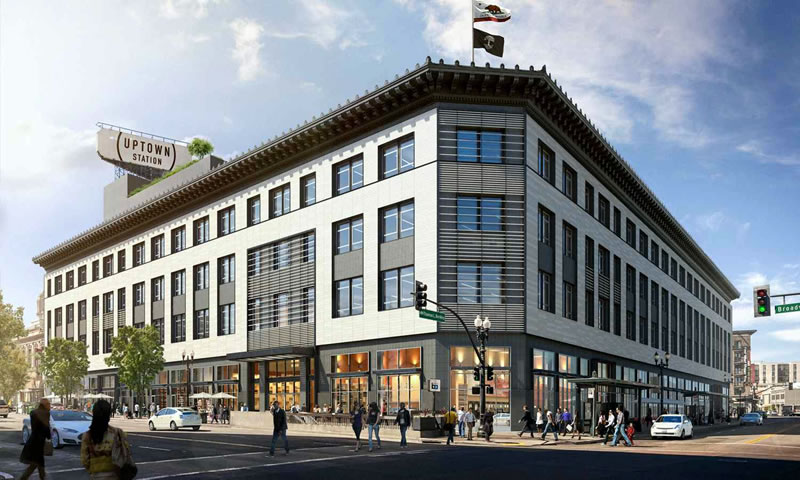 Having previously announced plans to sublet over half of the former Sears Building in Uptown Oakland which Uber purchased for $123.5 million in 2015, the company is now looking to sell the entire building prior to its expected opening in the second quarter of next year.
And according to the Business Times, Uber isn't looking to leaseback any of the future Uptown Station's space.
Instead, Uber is now planning to consolidate its Bay Area workforce in San Francisco's Mission Bay, split between its new worldwide headquarters which should be ready for occupancy by the end of next year and up to 580,000 square feet of office space across the street that's being built as part of the Warriors' Chase Center development which should be ready for occupancy in mid-2019.