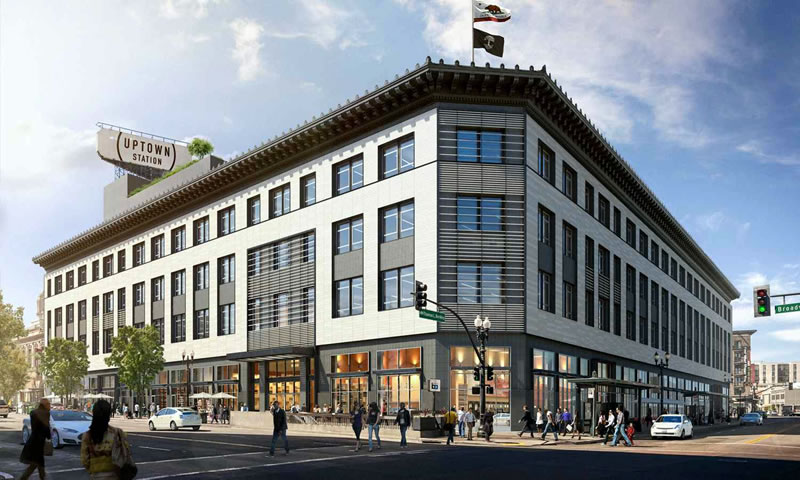 According to Alameda County records, Uber paid $123.5 million to acquire its future East Bay headquarters in Oakland's Uptown.
At 380,000 square feet, that's $325 per square foot and exactly half the $650 per foot which Embarcadero Capital Partners paid for the 308,000-square-foot Class A office building at 301 Howard Street in San Francisco earlier this year.
Not disclosed, however, is how much of the $40 million renovation budget to transform the Sears building into "Uptown Station" – as envisioned by Gensler and newly rendered above – Uber will assume.  The renovated building won't be ready for occupancy until 2017.
The sellers of the building, Lane Partners and Walton Street Capital, paid $24.2 million for the property in June of 2014.  And as reported by the Business Times, "Lane will finish development of the building for an undisclosed fee."