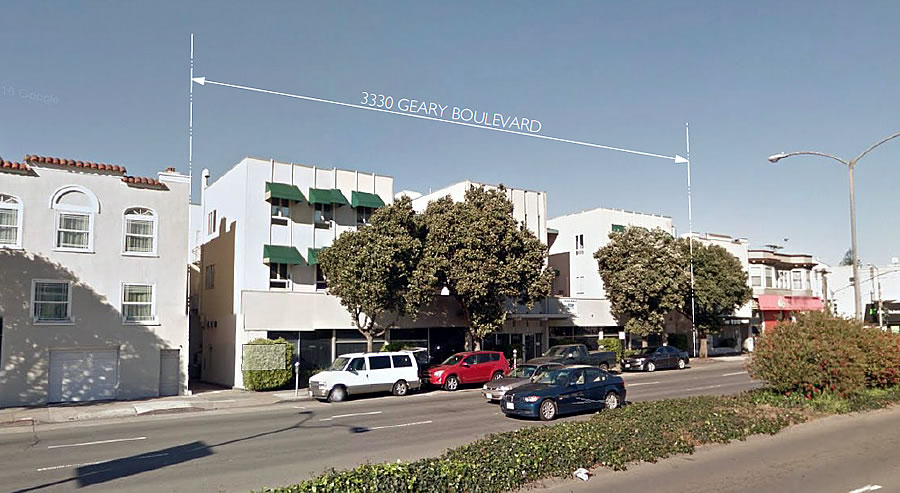 Plans to level the 3-story medical office building at 3330 Geary Boulevard, between Commonwealth and Parker Avenues and across from Mel's Drive-In, have been drawn.
And as envisioned, a six-story building with 41 residential units (a mix of 16 one-bedrooms, 19 twos and 6 threes) over 3,700 square feet of ground floor retail/commercial space and a basement garage for 41 cars will rise up to 65 feet in height upon the parcel on the southern border of Jordan Park, leveraging San Francisco's HOME SF bonus height program to build over the 40-foot limit for the site as currently zoned.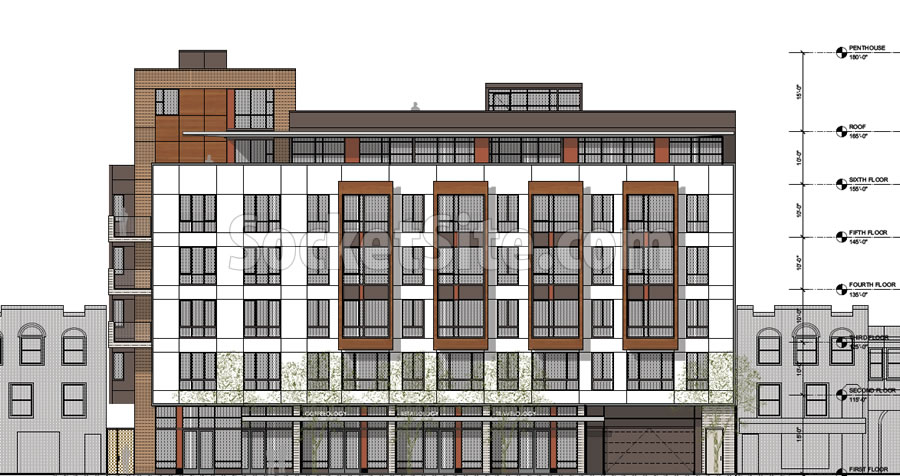 But while the plans are likely to excite those seeking more density along the Geary Corridor, they're likely to come as a blow to the non-profit Haight Ashbury Psychological Services (HAPS).
HAPS, which provides low-fee psychotherapy to those in need, as well as education, training and supervision to those who serve, recently relocated to the Geary Boulevard building having been displaced from their home on Hayes, which they had occupied for 37 years, due to plans for another residential development and spent six months and $65,000 on the move which was largely funded by way of a GoFundMe campaign.