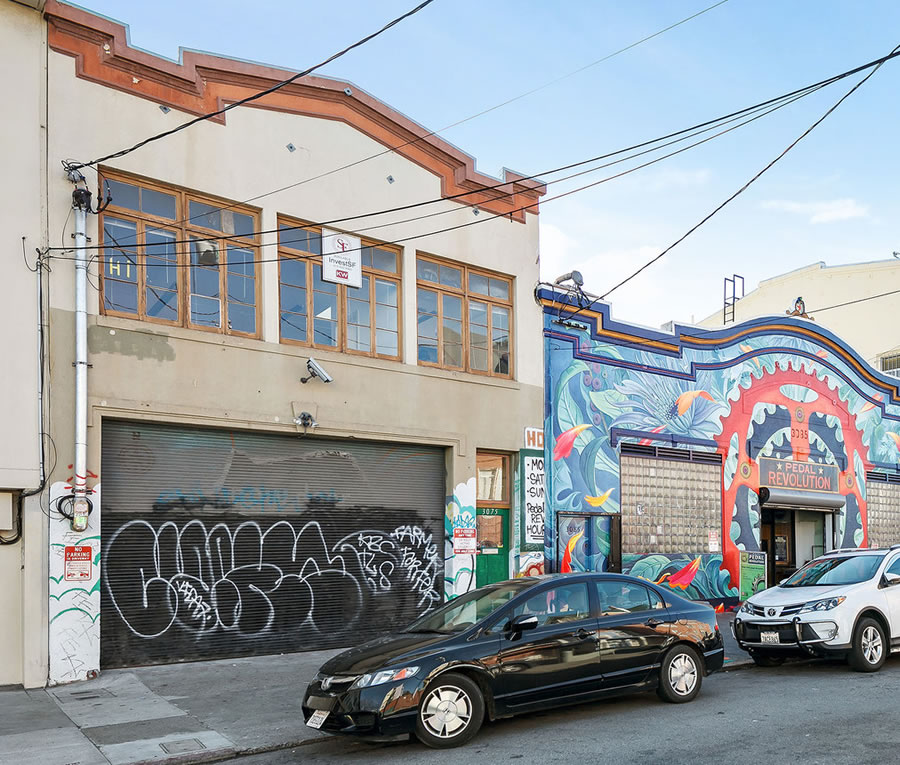 While not currently permitted for either office or residential use, the Mission District warehouse building at 3075 21st Street has been carved up into a warren of "offices," at least one of which is still outfitted with a bed, along with a couple of unwarranted kitchens and baths.
And having racked up a couple of "anonymous" complaints over the past year with respect to unpermitted electrical, plumbing and remodeling work, not to mention a "lessee [having fallen] through a deteriorating skylight a few months ago," the 3,225-square-foot warehouse is now on the market with a $2 million price tag.
The warehouse sits on a 2,375-square-foot parcel adjacent to Pedal Revolution which is zoned for development up to 40 feet in height and residential use, a "prime renovation or development opportunity" in agent speak.
But keep in mind that the existing warehouse, which appears to be the current headquarters of Symmetry Labs, the makers behind the Tree of Ténéré featured at this year's Burning Man who are now operating on a month-to-month lease, was identified as a potential historic resource in the City's South Mission Historic Resource Survey.
The current owner would appear to be a local lawyer who purchased the building for $1.4 million in 2014.