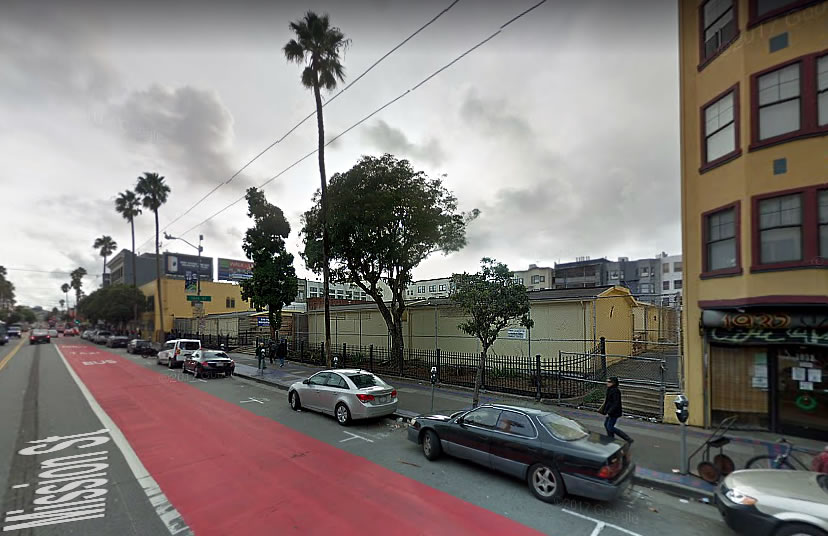 The 30-day window within which the building permit for the development of 157 below market rate apartments to rise up to nine stories in height at 1950 Mission Street, upon the former Phoenix Continuation High School site turned Navigation Center in the Mission, could have been appealed has expired without an appeal being filed.
With the existing Navigation Center on the site slated to close in the second quarter of 2018, the development of 1950 Mission Street, which is expected to take around 20 months to complete, could break ground in the third or fourth quarter of next year.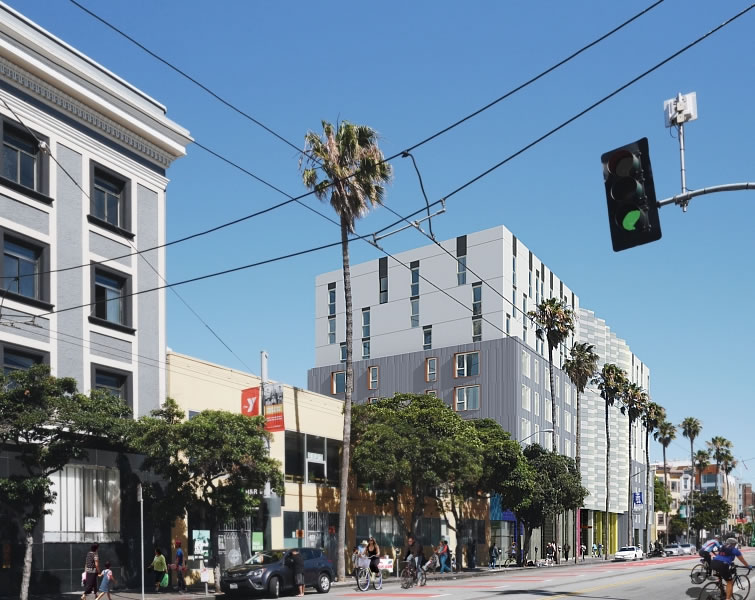 And once again, twenty (20) percent of the roughly $81 million development, which doesn't include an accounting for the city-owned land, will be set aside for formerly homeless families with the balance of the apartments earmarked for families earning between 45% and 60% of the area median income (AMI).