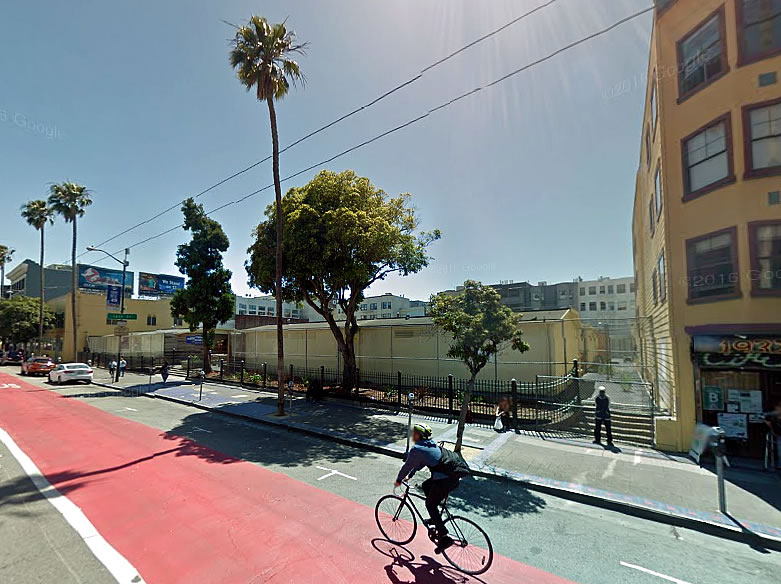 The proposed development of 157 below market rate apartments to rise up to nine stories in height at 1950 Mission Street, upon the former Phoenix Continuation High School site turned Navigation Center in the Mission, has been formally granted a streamlined environmental review.
As such, the development could theoretically break ground as soon as building permits are issued, an application for which is working its way through the Department of Building Inspection.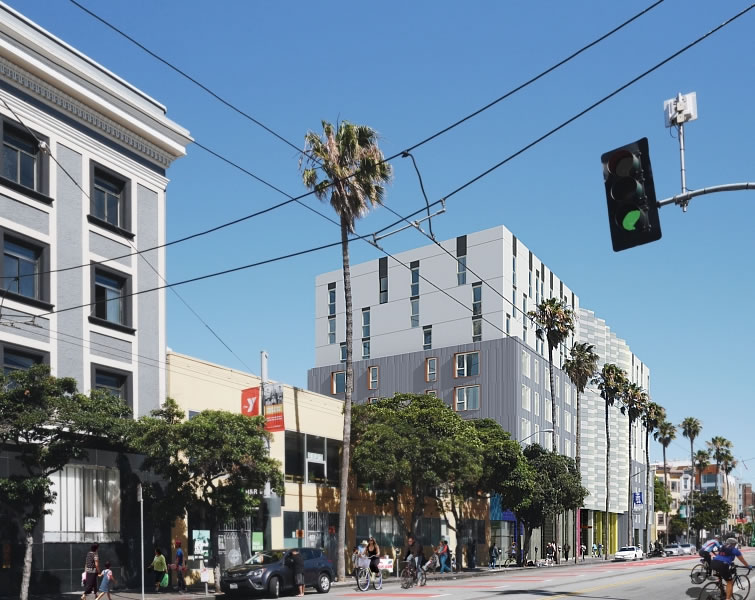 That being said, while the project as proposed does not require any other approvals from the City or San Francisco's Planning Commission to proceed, a member of the public or neighborhood group could request a discretionary review (DR) or appeal the aforementioned streamlining.
But once the ground is broken, the 1950 Mission Street project – twenty percent of which will be set aside for formerly homeless families with the balance of the 157 units earmarked for families earning between 45% and 60% of the area median income (AMI) – should take around 20 month to complete, with an estimated budget of around $81 million, or roughly $490,000 per unit, which doesn't include an accounting for the city-owned land.