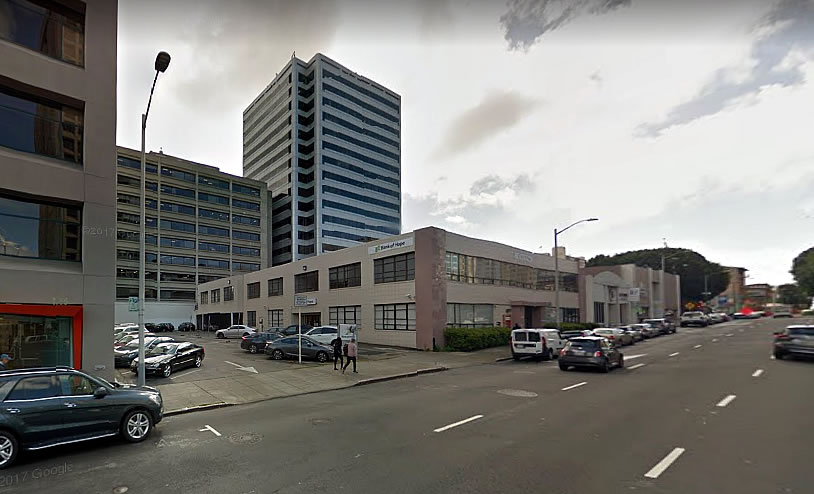 Plans for an eight-story building to rise upon the two-story Bank of Hope and medical office building's parcel and parking lot at 1940 Webster Street, on the edge of Oakland's Central Business District, near Lake Merritt, are moving forward and have just qualified for a streamlined environmental review.
The proposed development by Mill Creek Residential has been dubbed "Modera Lake Merritt."
And as designed by WRNS Studio, the project includes 173 apartments, predominantly studios and one-bedroom units, over 1,800 square feet of ground floor retail space and a stacked garage for 131 cars.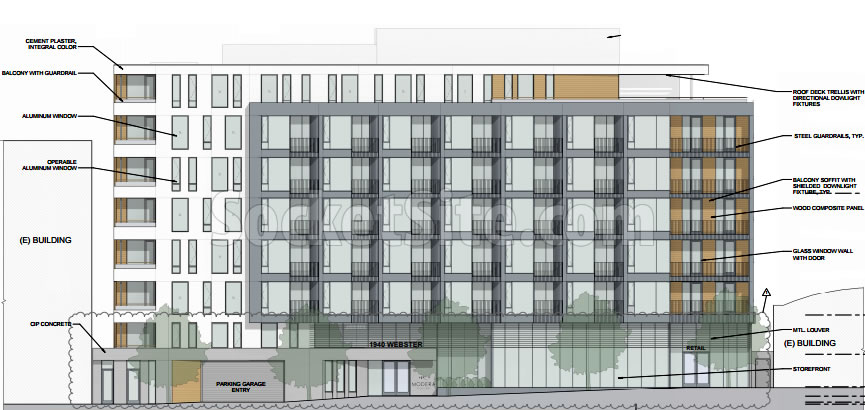 Keep in mind that the CBD site doesn't have a set height limit. But the building as proposed could be primarily constructed out of Type III wood over two levels of concrete, plus the partially subterranean garage, versus more expensive high-rise materials and code requirements.
If approved by the city, Mill Creek is planning to break ground on the project next year and anticipates that it will take two years to complete.
And no, the development does not include the Guardian gym's building next door.