The formal application to add a fourth story and rear addition to the Bryant Mortuary at 635 Fulton Street and convert the historic Hayes Valley structure into a residential building has officially been submitted to Planning.
And as we first reported earlier this year when the plans were first drafted, the proposed redevelopment now formally includes sliding the mortuary building about 14 feet to the eastern edge of its 10,400-square-foot lot and then moving the historic Victorian at 807 Franklin Street half a mile to the western portion of the Fulton Street site.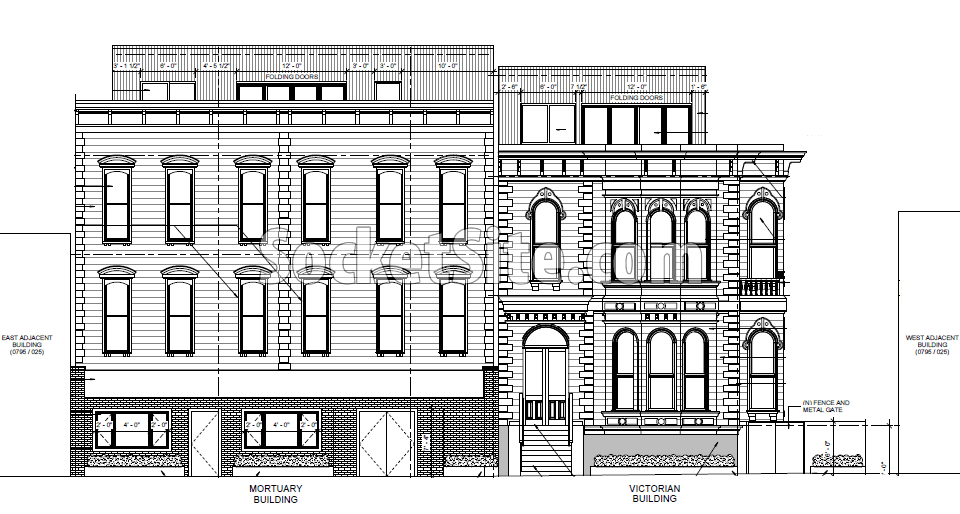 The two buildings would be connected internally, the Victorian would be expanded as well, and the combined development would yield a total of 17 units of housing without any parking other than for bikes as proposed.