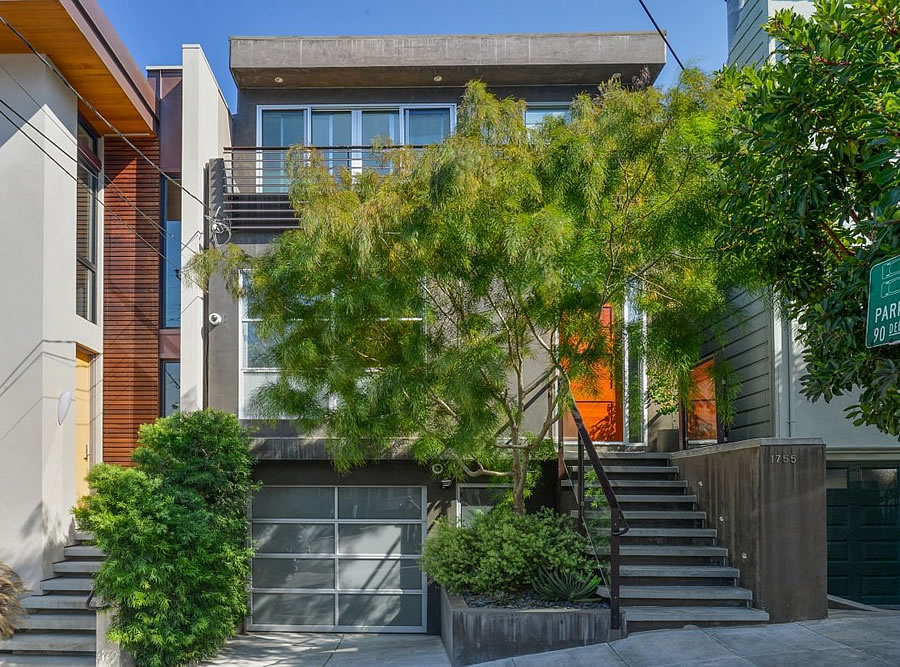 Purchased for $1,605,000 in October of 2012 having first sold for $1,375,000 in January of 2011, the contemporary Bernal Heights home at 1755 Alabama Street returned to the market listed for $1,995,000 in mid-2015 and sold for $2,325,000, or roughly $1,107 per square foot, that July, representing annual appreciation of roughly 14 percent from 2012 to 2015 on an apples-to-apples basis.
Keep in mind that while the 2015-era sale was officially 16.5 percent "over asking," on a price per square foot basis, the 2,100 square foot home had been listed for 16.6 percent below the neighborhood median at the time.
And on Friday, the three-bedroom home at 1755 Alabama returned to the market listed for $2,495,000 or roughly $1,171 per square foot.
If you think you know the market in Bernal Heights, now is the time to tell or forfeit the right to type "I told you so" or whine about "cherry picking" or anecdotes.