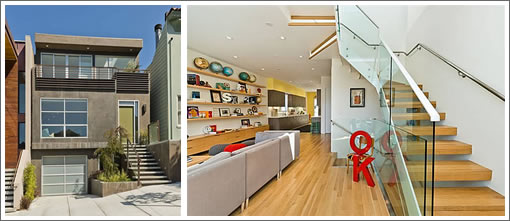 As we wrote about the three bedroom and three bath home at 1755 Alabama under the headline "'Bama By Three(s) Up In Bernal Heights" last month:
Purchased new for $1,375,000 in January 2011 with a listed 2,063 square feet, the modern Bernal home at 1755 Alabama has just returned to the market listed for $1,495,000.
The sale of 1755 Alabama closed escrow last week with a reported contract price of $1,605,000. Call it $778 per (unreported) square foot for the "stunning, modern and sexy" North Bernal home, up 17 percent ($230,000) over the past 21 months.