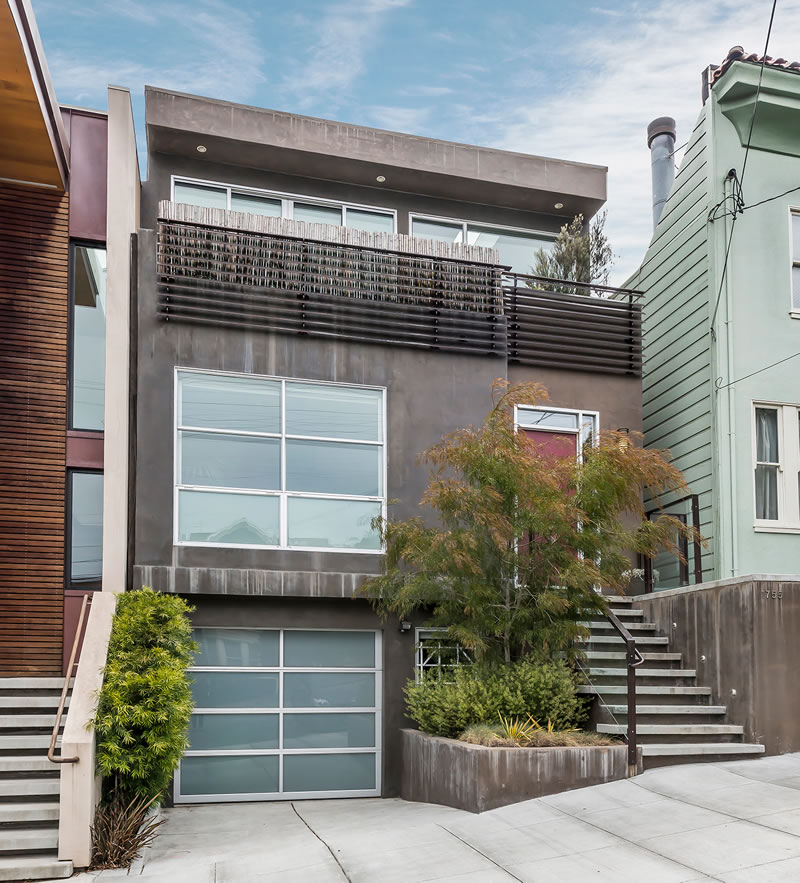 Purchased for $1,605,000 in October 2012, having first sold for $1,375,000 in January of 2011, the contemporary Bernal Heights home at 1755 Alabama Street returned to the market last month listed for $1,995,000.
While the interior has been repainted and the exterior has weathered, it's otherwise apples-to-apples-to-apples.
And the most recent sale of the 2,100-square-foot home has closed escrow with a reported contract price of $2,325,000 or roughly $1,107 per square foot, up an average of 14 percent a year over the past three years or 12 percent a year over the past four and a half.
Keep in mind that the median price per square foot for recent sales in northern Bernal Heights has been running around $1,139 per square foot while 1755 Alabama, which sold for over asking but under the median, was listed for 17 percent less.