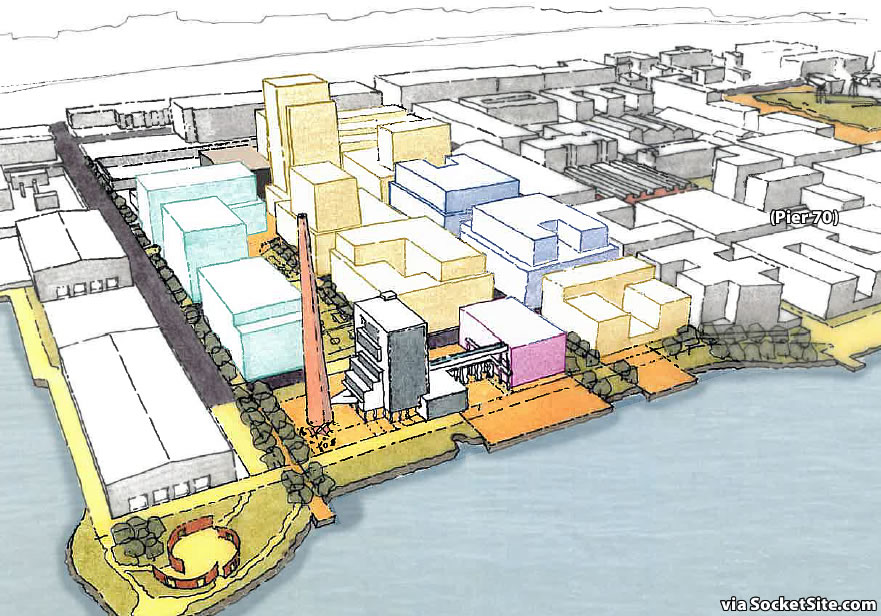 With an extensive cleanup of the old Potrero Power Plant site and its shoreline underway, plans for over 5 million square feet of development to rise up to 300 feet in height upon the 29-acre Central Waterfront site at 1201 Illinois Street – which is bounded by Illinois, the Bay, 22nd and 23rd Streets – have been drafted.
And yes, the plant's old boiler stack and adjacent Power Block structure are slated to be saved.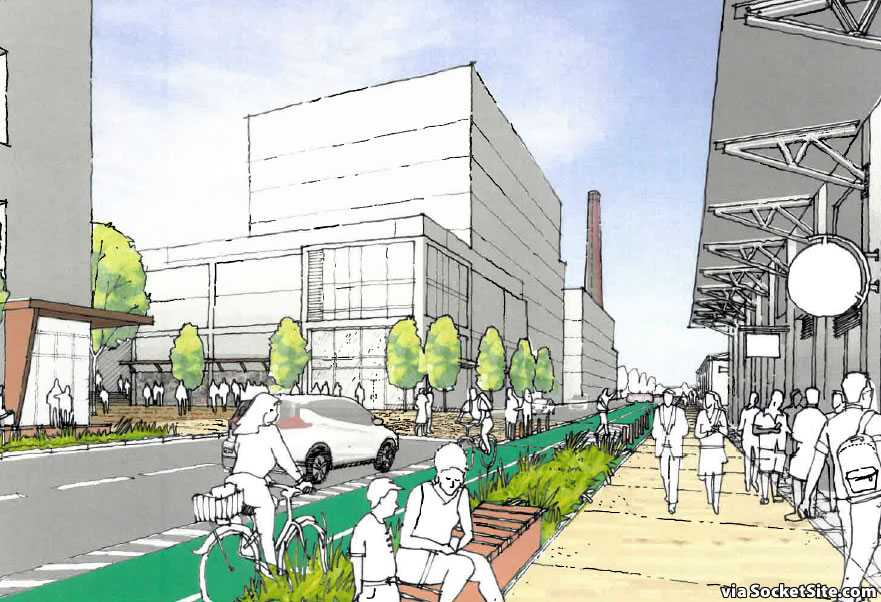 As envisioned by California Barrel Company, the LLC which is leading the charge and includes Associate Capital and Meg Whitman as members, the overall development would yield up to 2,700 dwelling units; 220 hotel rooms; 600,000 square feet of office space; 700,000 square feet of R&D and PDR; over 100,000 square feet of retail (including a new grocery); and parking for around 2,600 cars and 1,700 bikes with a dedicated bike land down 23rd Street.
Except for one 30-story building on the western side of the site, which is roughly the same height as the existing boiler stack along the bay, the other 18 proposed buildings range from 65 to 180 feet in height.
And yes, the current zoning for the Central Waterfront site limits development to 65 feet in height which would have to be amended as it was for the adjacent Pier 70 project which is about to get underway.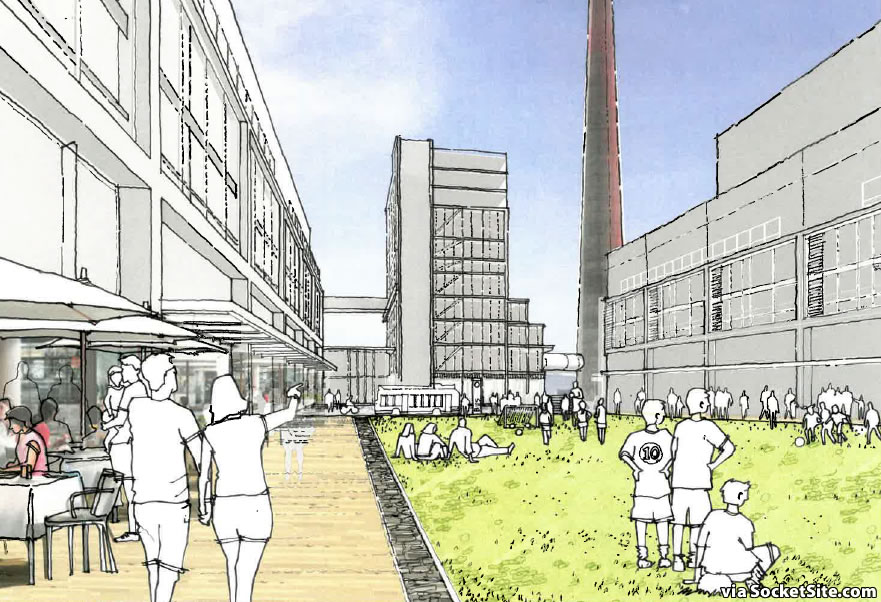 The draft plan also call for over six acres of open space and parks, including a central Power Station Park and a waterfront park and promenade connected to San Francisco's Blue Greenway.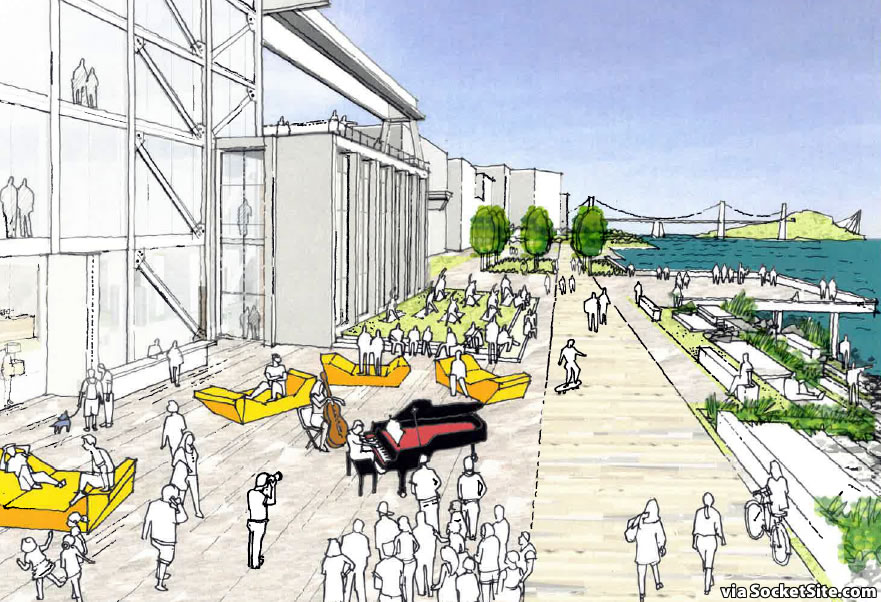 And in addition, the project team is considering the construction of a dock to provide water access to the development from recreational, and perhaps commercial and/or municipal, watercraft as well. We'll keep you posted and plugged-in.