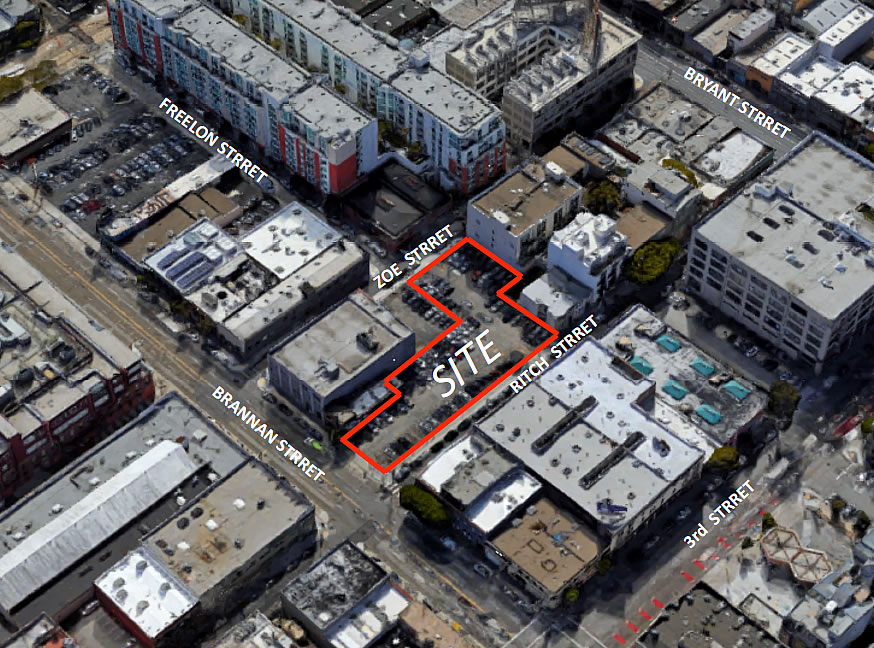 Plans for a 239-room Ennismore hotel to rise up to 8 stories in height across the irregularly shaped, 64-space Central SoMa parking lot parcel at 424 Brannan Street have been massed by Handel Architects and submitted to the City for review.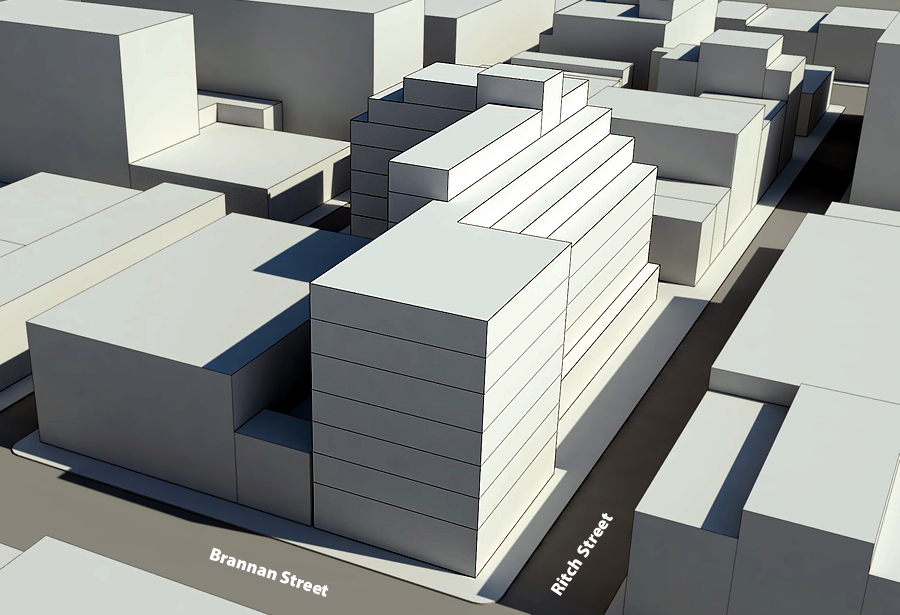 As proposed, the hotel's lobby would front Ritch Street with a ground-floor restaurant at the corner of Brannan and a mid-block pedestrian passage between Ritch and Zoe Street with 2,500 square feet of retail space at its end and no garage.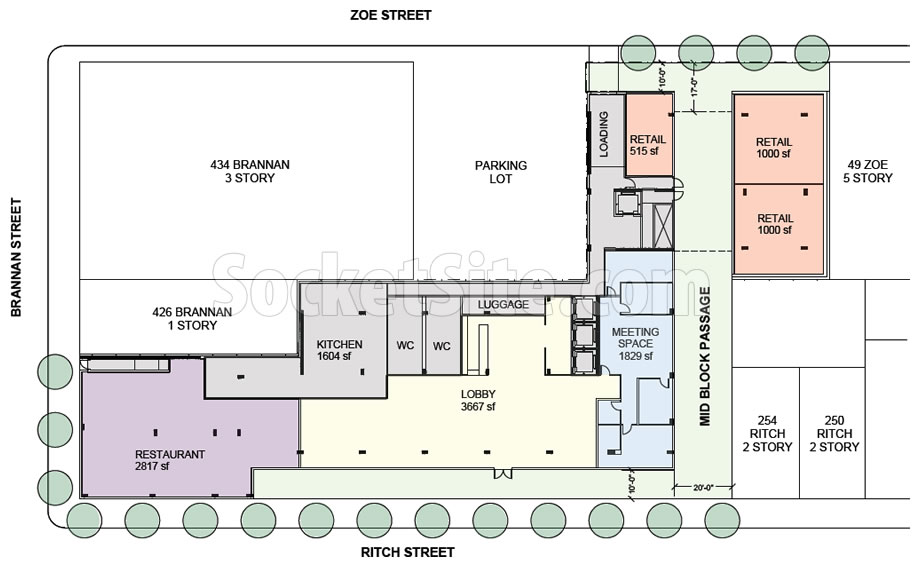 And as envisioned, the hotel would be topped with an outdoor pool, terrace(s) and bar.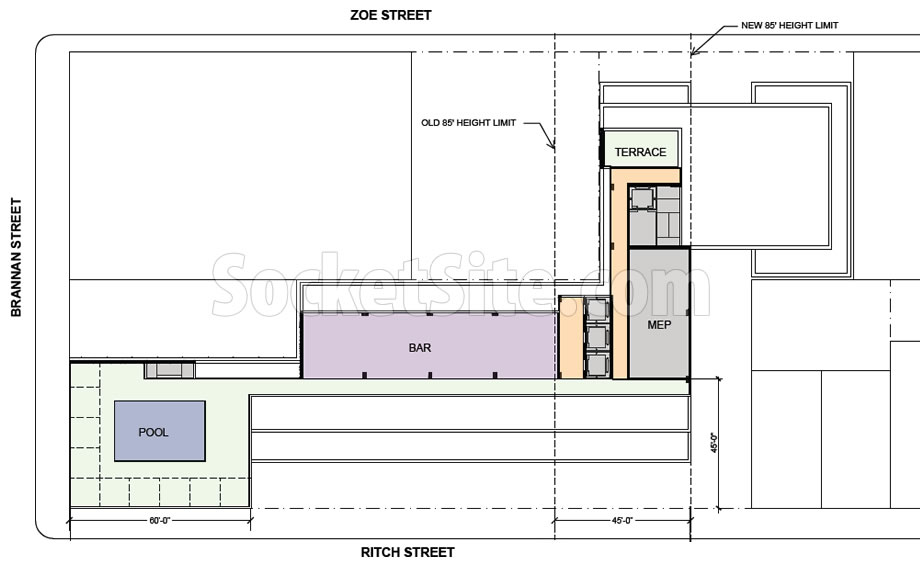 We'll keep you posted and plugged-in as the plans progress.