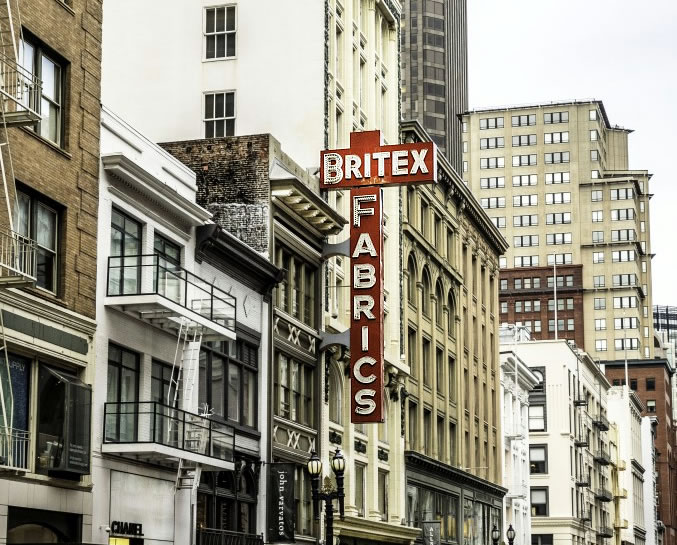 While Britex Fabrics has operated out of its iconic four-story space at 146 Geary Street since 1952, the family that founded and operates the store sold the Union Square building to City Center Realty Partners for $38 million at the end of 2015.
And as we first reported last year, the new owners of 146 Geary have drafted plans to convert the second, third and fourth floors of the 12,000-square-foot Britex building from retail to office space, plans which were met with a fair amount of disbelief and denial.
And in fact, Britex will be shuttering its 146 Geary Street store sometime after Thanksgiving.
But as reported by J.K Dineen, Britex has also landed a lease for the 8,000-square-foot retail space formerly occupied by Mango at the base of 117 Post Street (which City Center Realty already owns) and plans to reopen by the end of the year. New retail and office space can sometimes require considerable renovations to get your new building looking the way you would like it too in time for any openings or reopenings. And that's why it can be important for businesses to pick a reliable contractor that can cover all basis', like having any gypsum work done to their walls and ceilings to name just one. That's why it is important to choose a contractor who can turn your dreams into reality.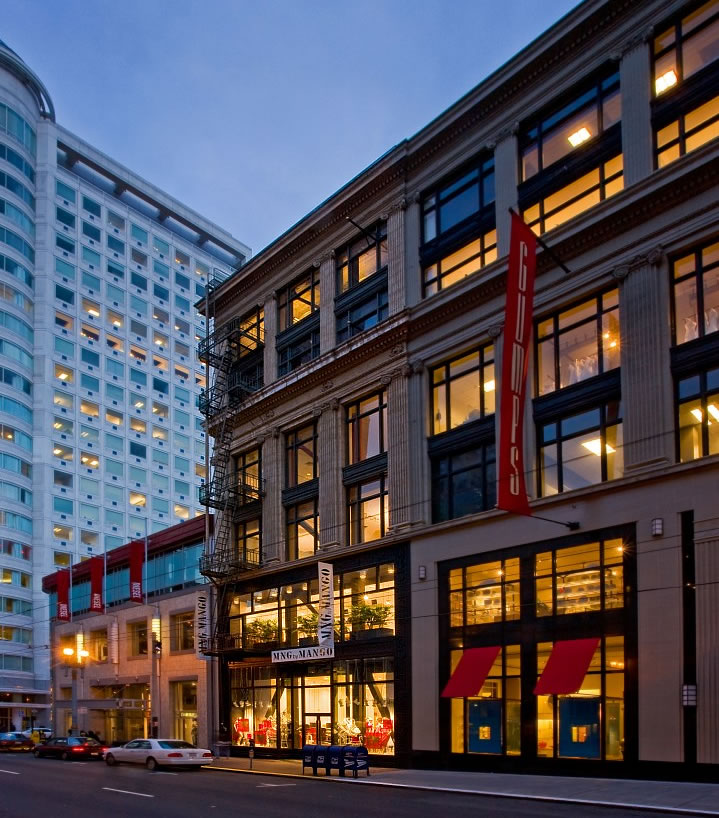 And with respect to the fate of the iconic Britex Fabrics sign, while "Britex" is slated to make the move, the "Fabrics" portion will be left behind as it would block the windows of the office tenants above the second floor on Post and is a far bigger sign than the City currently allows (or would allow to be replaced).