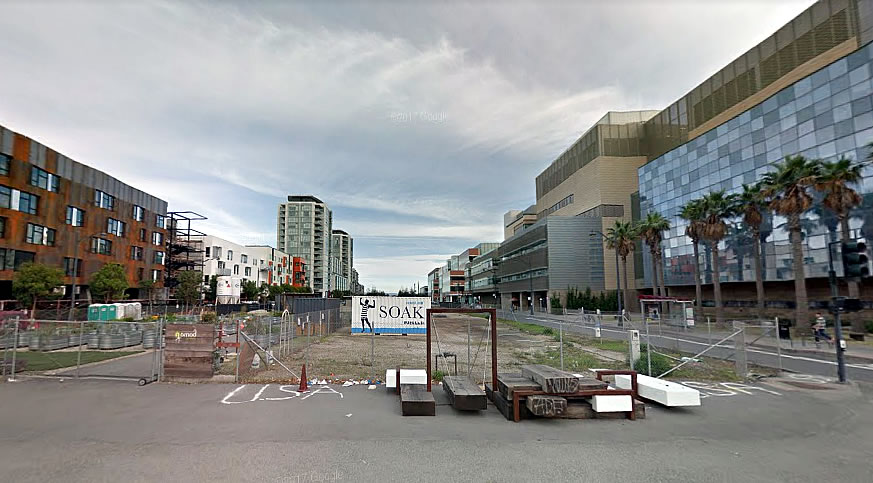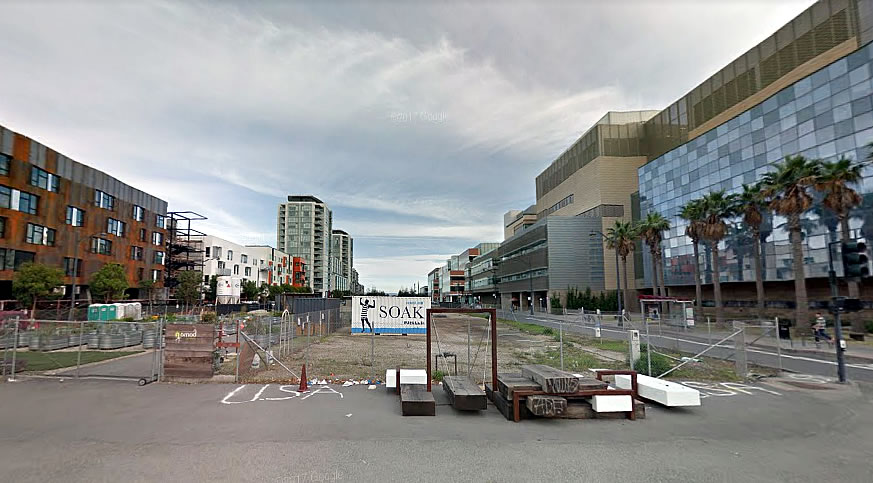 While the proposed urban bathhouse and eco-spa prototype dubbed "SOAK" never popped up on the future extension of Mission Bay Commons park in South Mission Bay, plans for an outdoor mini golf course to sprout on the "P15" parcel between Mission Bay Boulevards North and South, Third and Fourth Streets are in the works.
The facility would effectively be operated by SPARK Social SF, the food truck park across the street, in collaboration with Urban Sprouts and Honey in the Heart.
And as an interim use, the course would be in place until the five block Mission Bay Commons is fully developed circa 2022 (at which point SPARK is slated to have been displaced as well).