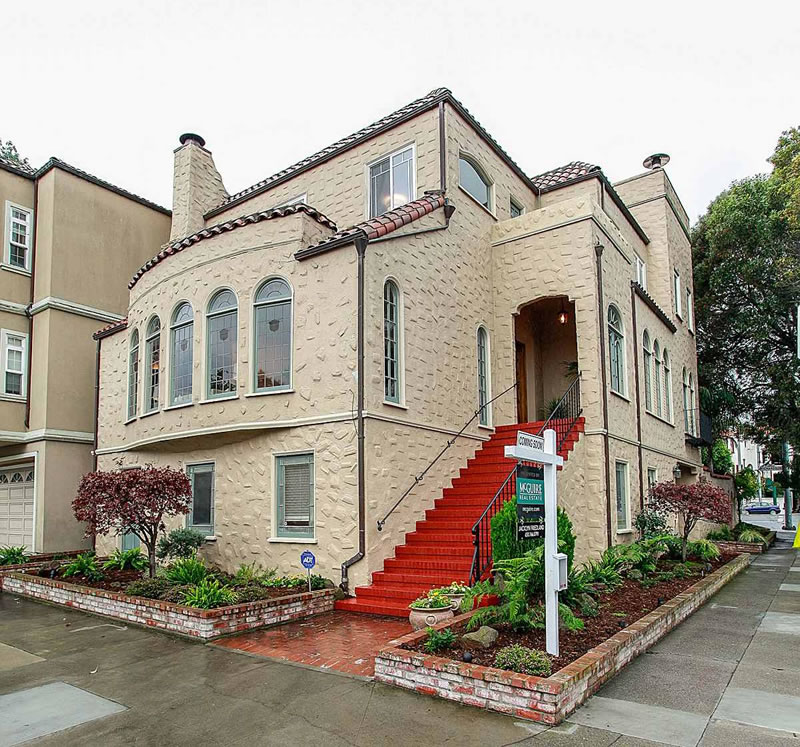 The asking price for the very first 'Top Chef' home at 3159 Baker Street, which has been on and off the market in the Marina and listed for as much as $6.5 million since 2009, was reduced to $4.488 million earlier this week.
At the same time, the owners of the now 4,680-square-foot, six-bedroom home have been in and out of default with lenders since 2012.
And this afternoon, 3159 Baker Street is slated to hit the courthouse steps in a foreclosure auction at 2PM with a tentative opening bid of $2,659,028.80 in cash.