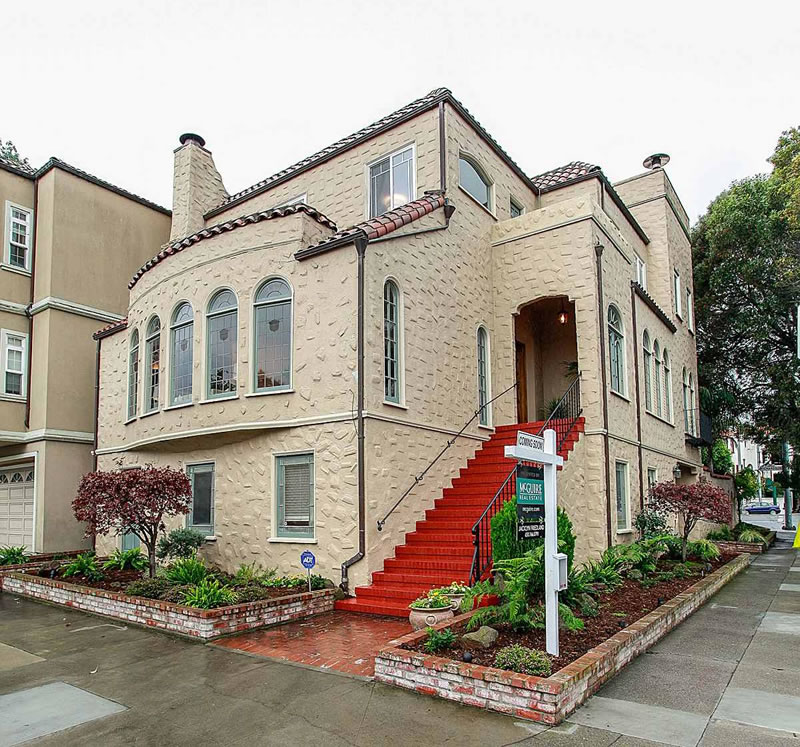 The very first 'Top Chef' home, in which the show's Season 1 contenders lived while competing in San Francisco, the five-bedroom pad at 3159 Baker Street was listed for rent at $12,500 a month back in 2009.  And soon thereafter, the property was listed for sale asking $3,895,000, but it never sold.
Returned to the market five months ago with the owner asking $6.5 million, the property was subsequently listed by an agent for $5,498,000 [important editor's note: the mute button is in the upper right corner].
And on Friday, the list price for the former Top Chef pad was reduced to $4,999,000.