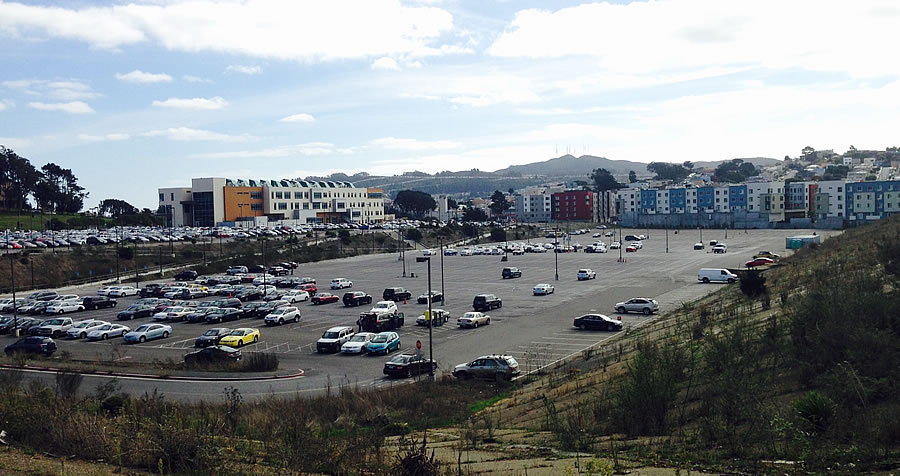 The development team and draft plan(s) for redeveloping the western 17 acres of the Balboa Reservoir site, which is currently a 1,000-space parking lot under the jurisdiction of the San Francisco Public Utilities Commission, have been picked.
And as envisioned by AvalonBay Communities and BRIDGE Housing, up to 1,100 units of housing (50 percent of which are to be offered at below market rates), 1,260 parking space (including 500 spaces in a shared public garage, adjacent to CCSF's proposed Performing Arts Center project) and 4.2 acres of open space (including a 2.2 acre Reservoir Park) will rise up to 65 feet in height across the reservoir site:
The development deal and refined designs are slated to be finalized by the end of next year.

But with a couple of years budgeted to complete a required environmental review and secure project approvals, the ground isn't likely to be broken until 2021 (at the earliest).