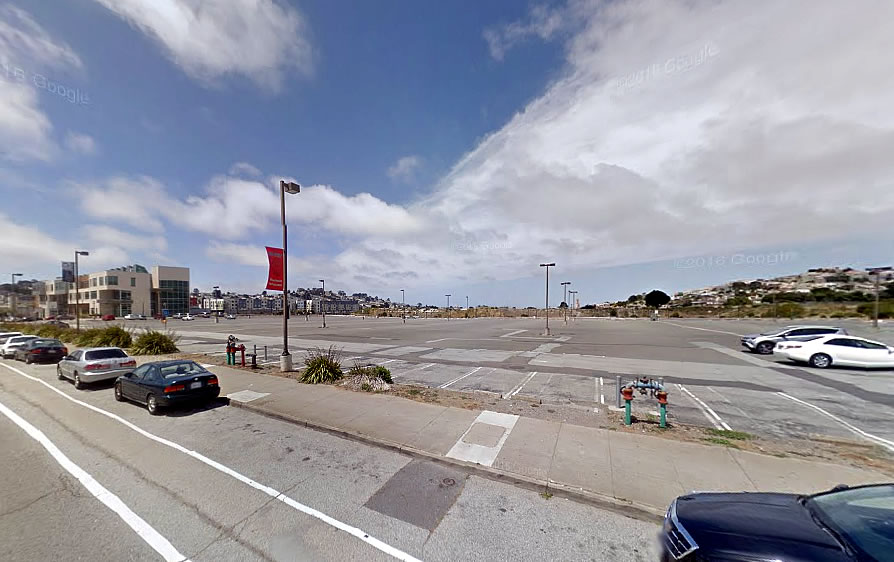 With detailed proposals for redeveloping the western 17 acres of the Balboa Reservoir site, which is currently a 1,000-space parking lot under the jurisdiction of the San Francisco Public Utilities Commission, due in four weeks time, the deadline for the final three development teams to have asked the City to clarify the parameters of the project has passed without a single question being submitted.
But numerous questions have been directed to City College of San Francisco (CCSF), a representative of which will sit on the evaluation panel for the final three proposals, as to the timing of construction of CCSF's proposed Performing Arts Education Center (PAEC) and garage structures to rise on the eastern portion of the reservoir site.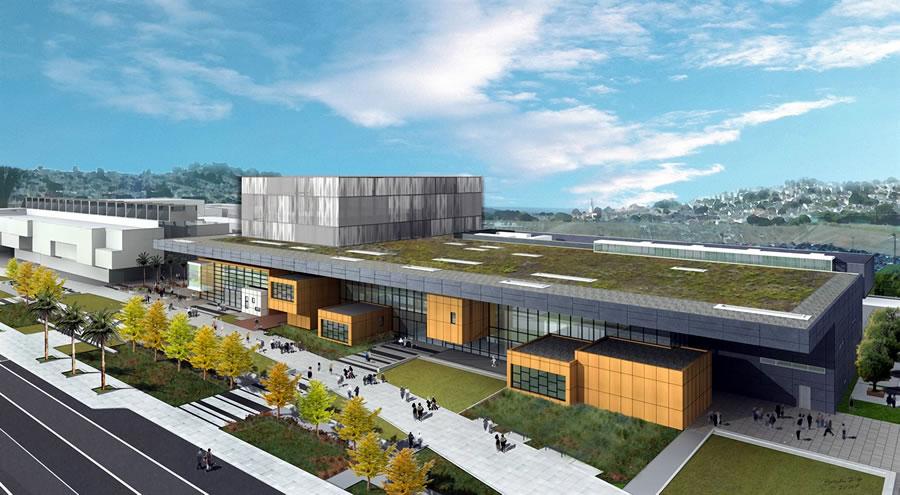 CCSF is currently $120 million short of estimated $160 million needed to fund the PAEC but remains hopeful that grant from the California Community Colleges' Capital Outlay Program could allow the project to break ground as early as mid-2020, a schedule that could be accelerated if CCSF is successful in securing alternate funding or delayed if the Capital Outlay Program grant falls through.
And with respect to the two new garages, in the eyes of CCSF, "timing of construction of the parking structures should occur ahead of the loss of the equivalent parking due to [the] Balboa Reservoir development."
Keep in mind that CCSF has not identified or secured any funding for the parking structures and "does not believe it should bear the burden of developing the parking structures and the associated costs."
From City College, emphasis ours:
"CCSF has enjoyed use of the Balboa Reservoir site for 1,004 parking spaces for decades, and although CCSF utilizes the parking under a fully-revocable license from the SFPUC, many now perceive it as an extension of CCSF's campus. CCSF is only master planning potential sites for parking structures on campus land due to the potential loss of the Balboa Reservoir parking.

On July 28, 2016 CCSF's Board of Trustees passed a Resolution on the Development of the Balboa Reservoir Property (Item 160728-XI-223); this Resolution offered support of the housing development, and also delineated the conditions for their continuing support – including provision of replacement parking – to avoid the loss of enrollment from students who must commute by car and loss of parking for audience members of performances at the PAEC. City College does not have any regulatory jurisdiction over the SFPUC-owned Balboa Reservoir property but is recognized by the City as an important stakeholder."
And with respect to a follow-up question from the development teams regarding the possibility of raising the parking rate for students in order to finance the new garages: "At this time, CCSF is highly focused on growing enrollment. It is unlikely that significant parking fee increases for CCSF-owned and operated parking would be contemplated in the short term planning horizon."
We'll keep you posted and plugged-in.