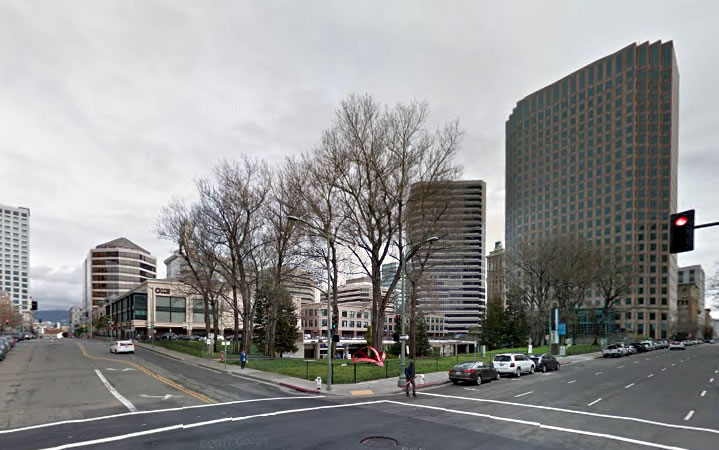 Having secured financing for a 262-unit apartment building to rise up to 15 stories at 1100 Clay Street in Oakland's City Center district, between 11th and 12th Streets, and getting ready to break ground, the Strada Investment Group is now seeking permission to increase the number of units to 288.
While the revision does include a few minor changes to the building's exterior, the increased density would be achieved through changes to the building's floor plans.
And the development as designed by Arquitectonica would maintain the same general footprint, volume, massing, layout and ground floor retail as originally approved.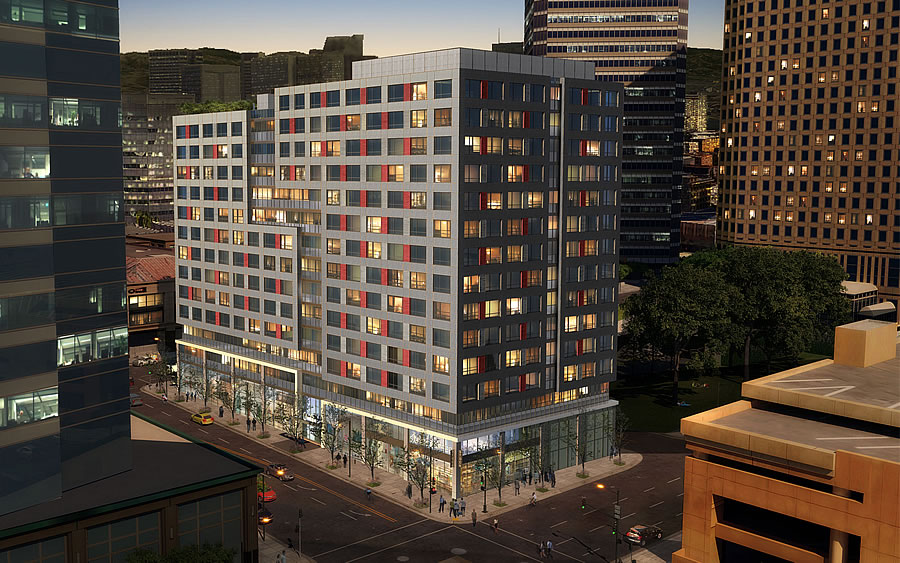 The development, which is also known as the first phase of the "T5/6 project," includes the construction of an adjacent 13,000-square-foot public plaza fronting 12th Street, above the existing parking garage entrance on the site, and a second building fronting 11th Street which could be residential, hotel or an office use (as originally envisioned and entitled nearly two decades ago).
UPDATE (5/18): The look and feel of the 1100 Clay Street project has been redesigned.