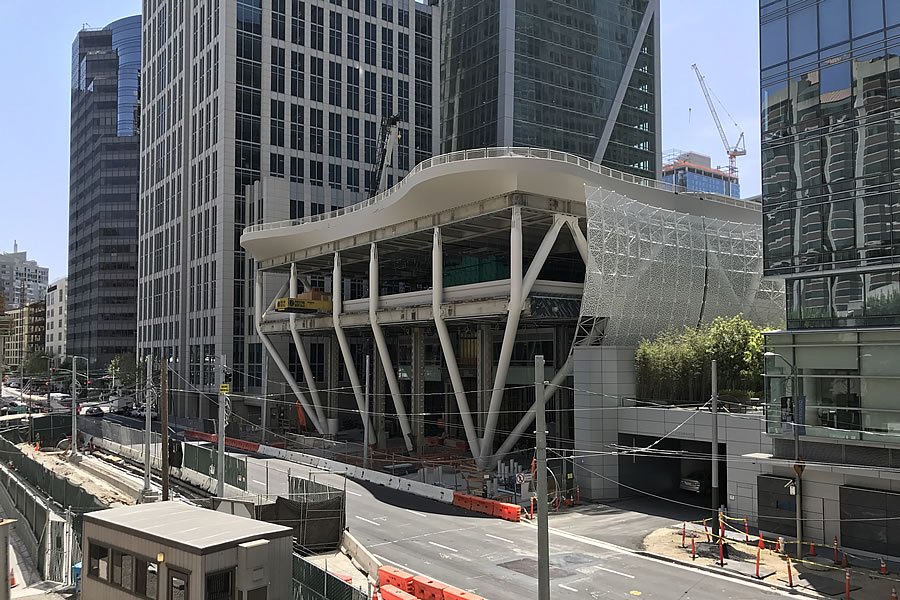 The Board of Directors for the Transbay Joint Powers Authority (TJPA) is slated to conference with legal counsel on Thursday, behind closed doors.
In addition to nine (9) lawsuits related to the sinking Millennium Tower which have already been filed in San Francisco Superior Court, all of which include the TJPA as a defendant, with claims ranging from improper construction to fraud, there are an addition seventeen (17) potential lawsuits of which the TJPA is now aware and to which the Authority could have significant exposure.
As we first reported earlier this year, the TJPA has engaged Jones Day to provide litigation support, the terms of which include an initial five-year engagement with an option to extend for another three. But keep in mind that at the time the engagement was approved, only three (3) lawsuits had been filed with another four (4) potential suits of which the TJPA was aware.
The Transbay Transit Center is slated to be completed this fall.