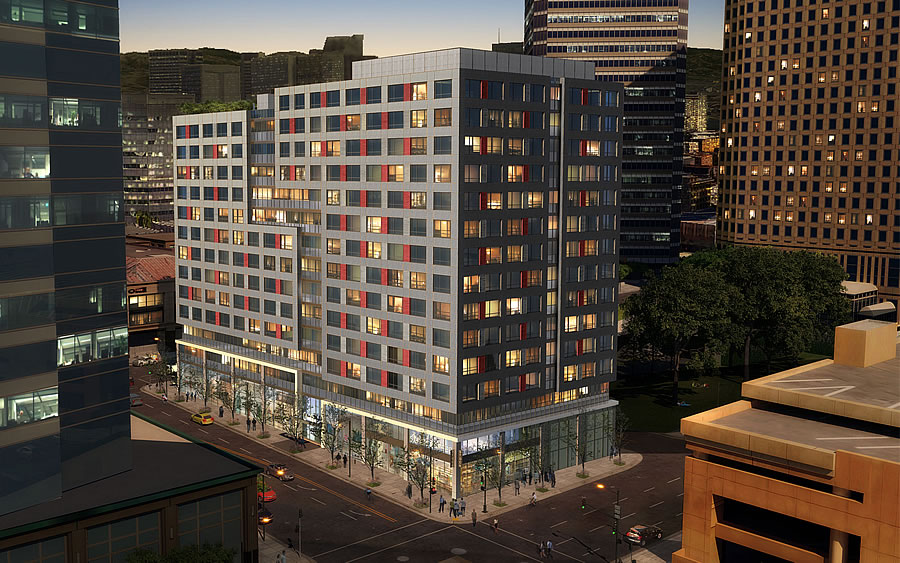 As we first reported last week, the Strada Investment Group is seeking permission to increase the density of the approved development to rise at 1100 Clay Street, between 11th and 12th Streets in Oakland's City Center, from 262 apartments as approved to 288 as envisioned.
And once again, the increased density would be achieved through changes to the building's floor plans, with relatively minor changes to the 14-story building's approved footprint, layout and mass.
But the proposed look and feel of the building, as originally designed by Arquitectonica, has been reworked by Kennerly Architecture and Planning: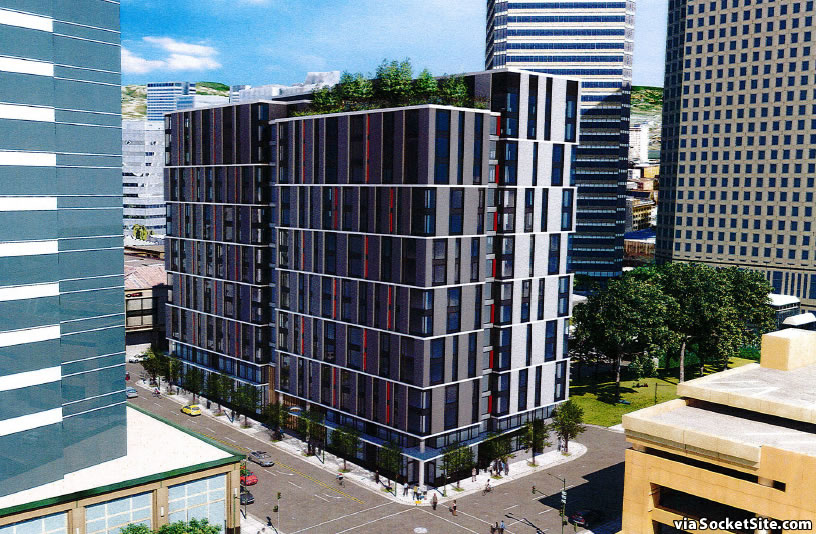 While the approved materials and colors of the building are generally unchanged, the revised design varies and elongates the arrangement and pattern of the materials "to emphasize height and break down the boxy mass of the building."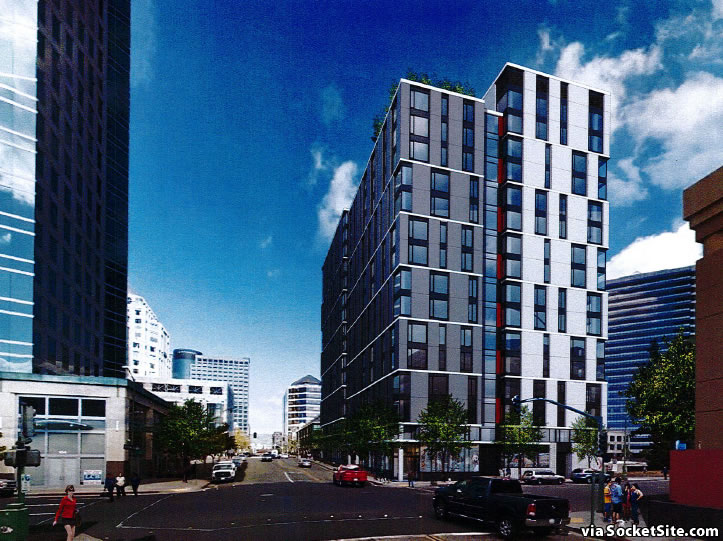 At the same time, the revised design incorporates subtle variations in height and recesses to arrange the building in three distinct masses and reduce its perceived bulk while accentuating a sense of slenderness and height.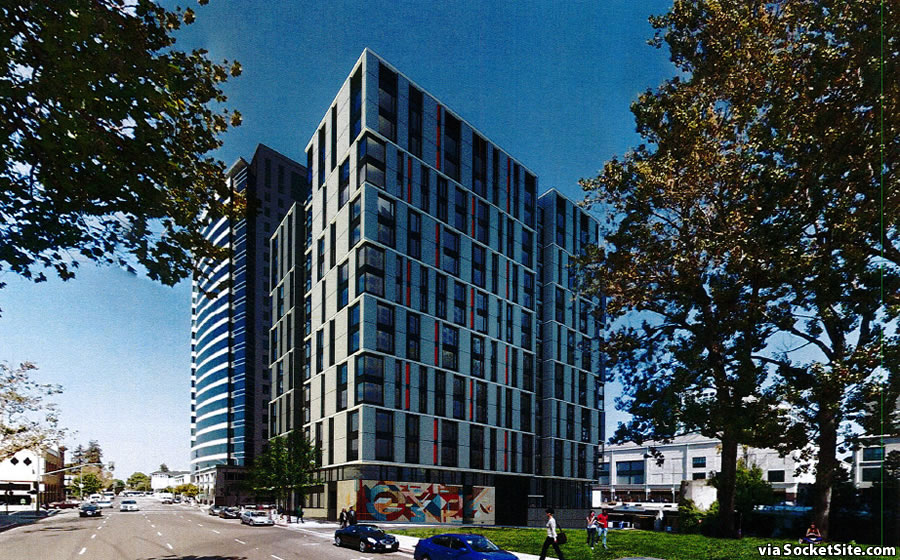 With respect to the thoughts of Oakland's Planning Department: "Staff finds the proposed design evolution and refinements to the project to be an improvement over the approved project." And the department intends to approve the proposed changes administratively.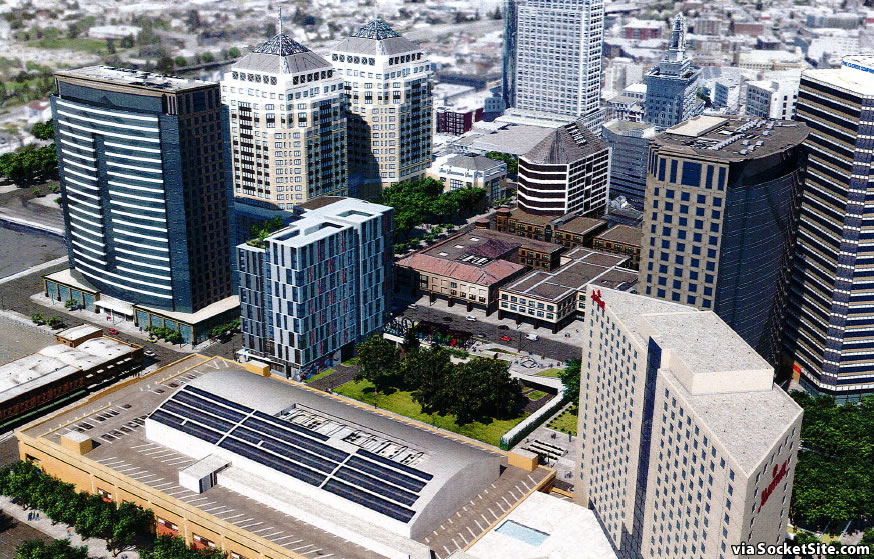 The development of 1100 Clay Street, which is also known as the first phase of the "T5/6 project," includes the construction of an adjacent 13,000-square-foot public plaza fronting 12th Street, above the existing parking garage entrance on the site, and a second building fronting 11th Street which could be residential, hotel or an office use as originally envisioned and entitled nearly two decades ago.