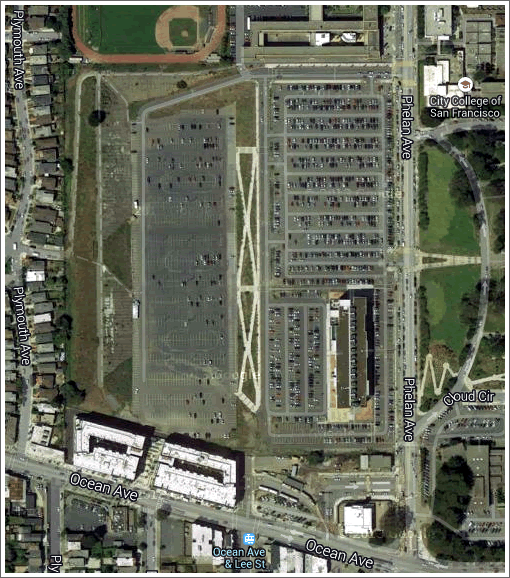 With a 100-year drought underway, it would be nice if it were filled the brim, but the 25-acre Balboa Park Reservoir which was built in the 1950's has never held a drop of water and has primarily served as an oversized parking lot.
While roughly half the Balboa Park Reservoir site is controlled by City College, and upon which the College recently started to expand, the majority of the site remains in the hands of the San Francisco Public Utilities Commission (SFPUC) which has expressed interest in exploring the development of the site, one of the largest underdeveloped sites in the city.
And with the framework for a program to help coordinate the development of San Francisco's publicly-owned sites having been drafted amidst a 3-year housing drought, the Balboa Park Reservoir is likely to be on the short-list of sites for priority development.