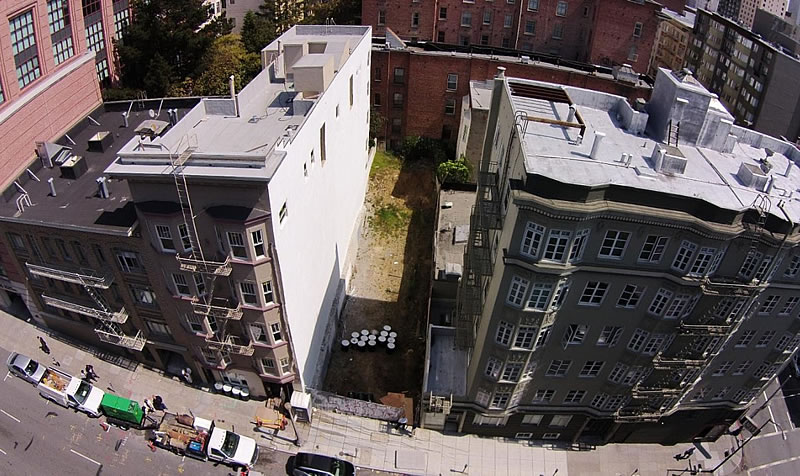 With the approved plans for a 6-story, 30-room hotel to rise upon the vacant Lower Nob Hill parcel at 824 Hyde Street having been overturned by San Francisco's Board of Supervisors last week, the owners of the parcel have just put the site back on the market rather than moving forward with earlier plans for a residential development as rendered below.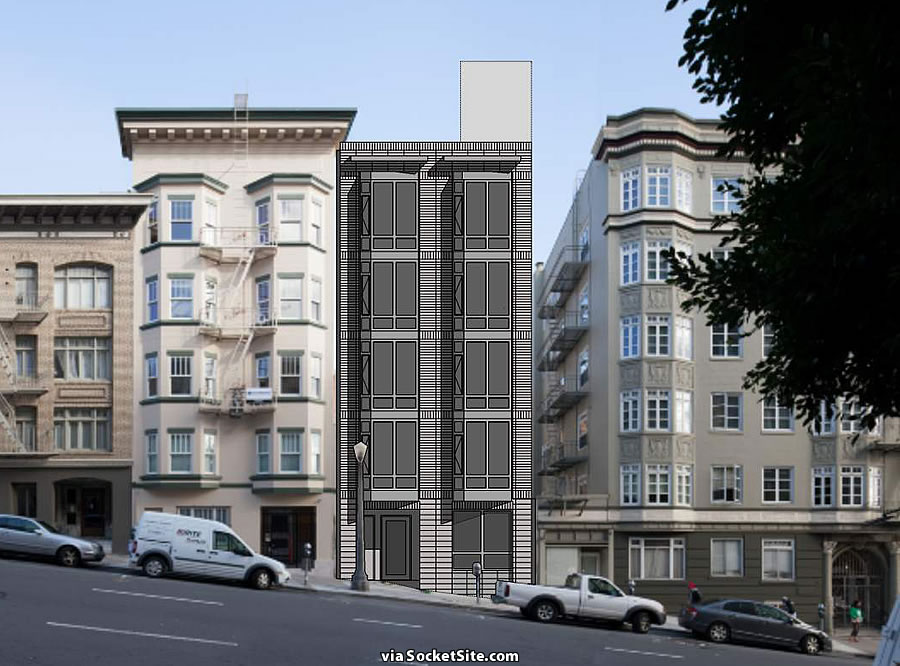 While plans for the 5-story building with 14 apartments were approved to rise upon the Hyde Street parcel last year, "after assessing the current and future [strength of the] housing market," the project team changed directions and decided to build a tourist hotel, as we first reported a few months ago.
And while the change in direction was approved by San Francisco's Planning Commission last month, San Francisco's Board of Supervisors sided with a public appeal of the project and unanimously voted to overturn the required conditional use authorization for a hotel, publicly arguing that the hotel's approval would set a precedent for developers to avoid rebuilding housing after a residential fire (such as the one which claimed the former 4-story Chatom Apartments building on the site back in 2010).
We'll keep you posted and plugged-in.