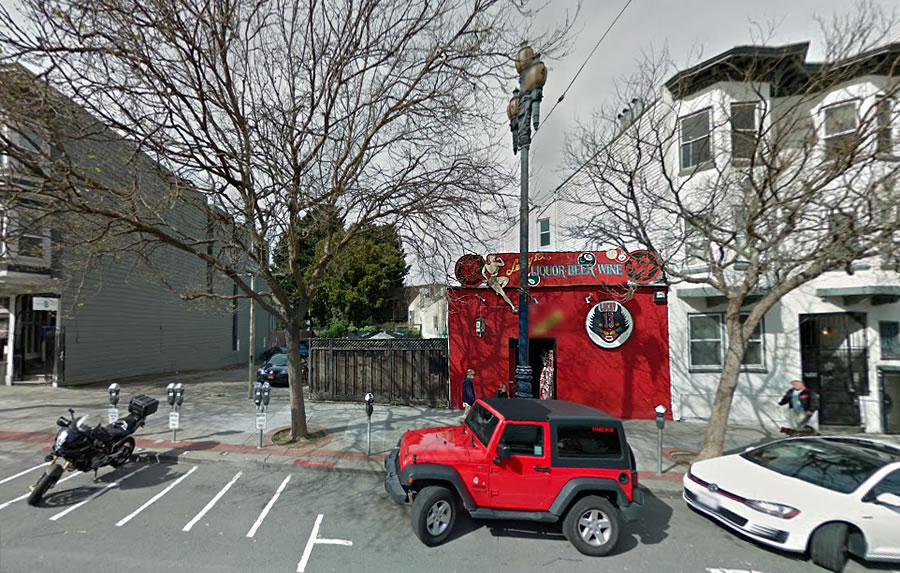 The plans to level the historic Lucky 13 bar and construct a five-story condo building upon its 2140 Market Street parcel have just been granted an exemption from having to complete an extensive environmental review.
As such, if the proposed development either avoids or survives a potential Discretionary Review (DR), the project will be considered to have been approved once the pending building permits for the demolition and development are issued.
As we first revealed back in 2015, the proposed development to rise upon the 2140 Market Street site would reach a height of 55 feet, the latest design for which includes 27 condos over a 1,600-square-foot commercial space fronting Market Street and a storage room for 29 bikes on its ground floor: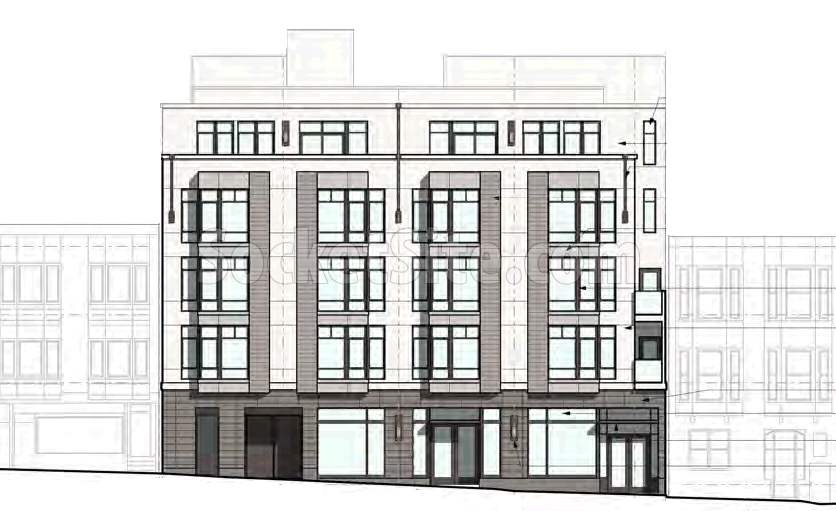 A 2,260‐square‐foot roof deck would serve as the primary open space for for residents. And while originally proposed with 31 residential units and a smaller retail space, the plans for the development have never include a garage for any cars.
The existing one-story building on the site has a rather storied past, which includes being the site of Harvey Milk's election night celebration when it was a bar known as Alfie's.