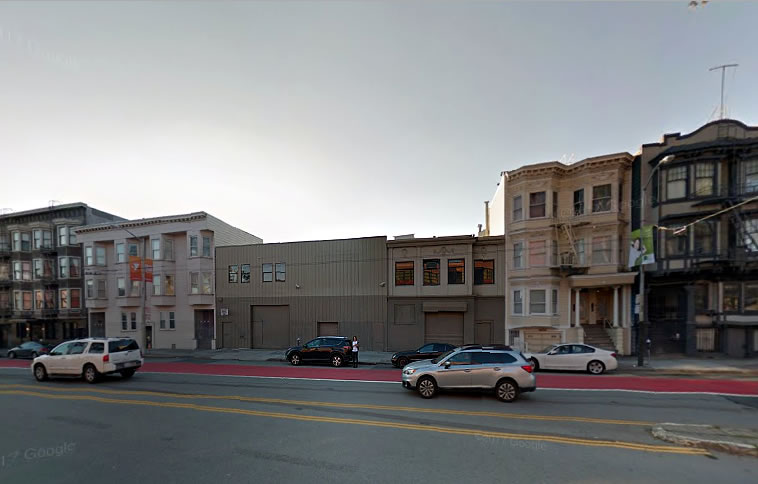 Speaking of former sausage factories, plans to raze the shuttered Schwarz/Home/Engelhart sausage outlet at 1726-1730 Mission Street and develop a modern six-story building upon the Mission District site have qualified for a streamlined environmental review and approval.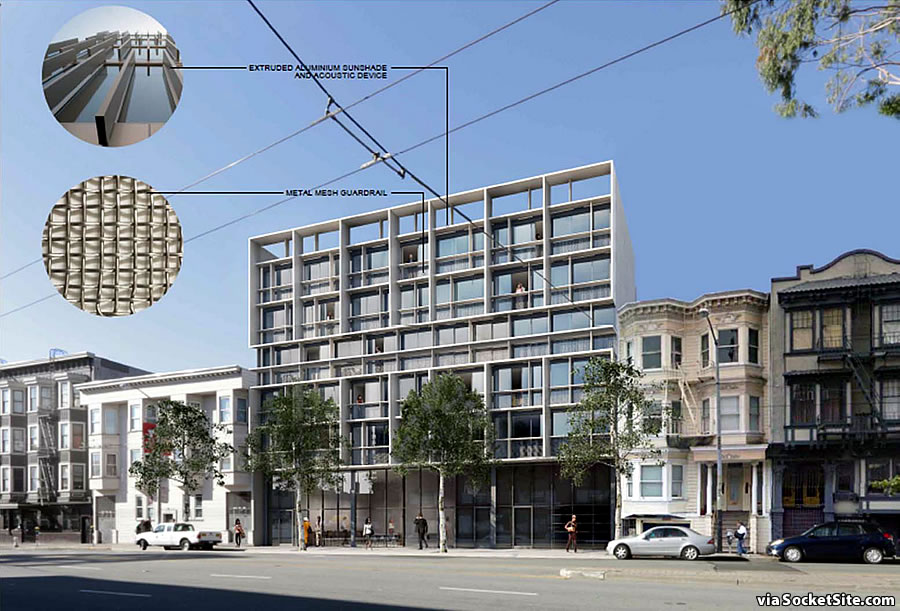 With a refined design by Natoma Architects, the proposed development now includes 40 condos over 2,250 square feet of production, distribution and repair (PDR) space and a garage for 22 triple-stacked cars and 62 bikes.
In addition to providing built-in shading, the building's façade incorporates a grid of aluminum baffles to deflect sounds from the glazed façade.  And metal mesh guardrails allow for floor-to-ceiling 'French Balconies' and ventilation.
The building's 20 two-bedrooms measure 650 square feet apiece, as rendered below with the second bedroom on the other side of the galley kitchen and the Jack and Jill bathroom behind.
The other 20 units are alcove one-bedrooms that measure 450 square feet.  And if approved, permitted and the ground is broken, the project would take an estimated 14 months to complete.