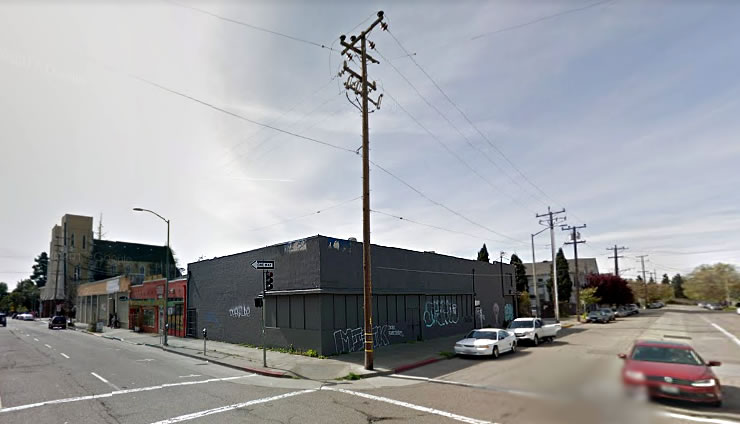 In the works since 2015 and approved for development late last year, the plans for an eight-story building with 25 residential units and a 23-car garage to rise upon the former Holy Ground Fellowship building turned taggers paradise at 605 9th Street in Old Oakland, adjacent to the Oakland Flower Market at 821 Jefferson Street, were subsequently appealed.
The appellants argue that the approved plans are inconsistent with at least eleven (11) of the policies outlined in the City's General Plan governing the development of Old Oakland and that the project's eight-story height is "inherently incompatible" with the [appellant's] adjacent one-story building and the neighborhood in general.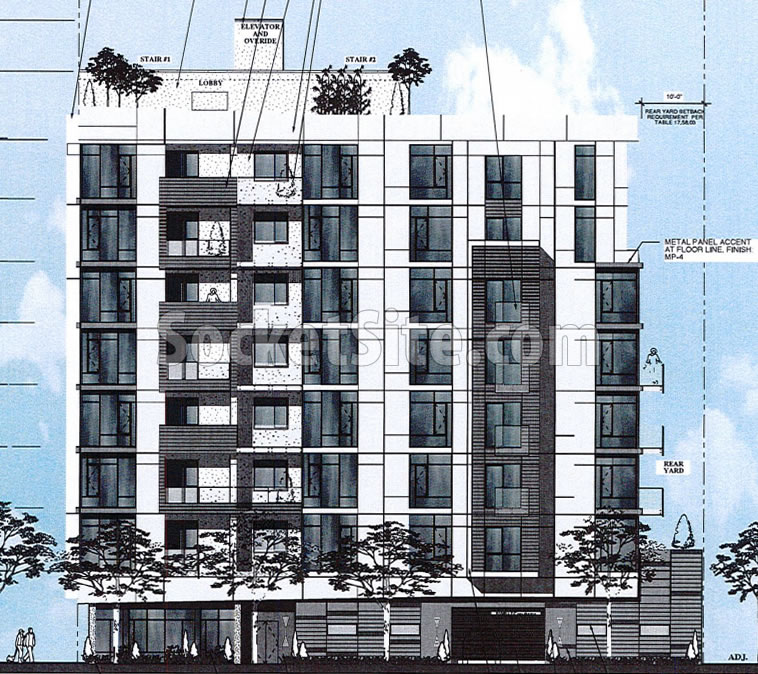 Noting that the Appellants "have placed an emphasis on the proposed building height and surrounding context as the basis for the project's inconsistency with the [City's] General Plan," Oakland's Planning Department has responded as such:
"The General Plan specifically notes that the desired character and uses [for the area] includes urban (high-rise) residential. Furthermore, the property is zoned for an 85' height limit. Also, the property is located in Downtown and the history of downtown development, and continuing today, includes smaller buildings next to larger structures as the Downtown continues to evolve. As such, as eight-story building next to a one-story building and across the street from five-story buildings is not out of context in the [Central Business District]."
And as such, Oakland's Planning staff is recommending that the City's Planning Commission reject the appellants' arguments and uphold the approvals for the development of 605 9th Street, which is likely to be branded 823 Jefferson Street, on Wednesday.