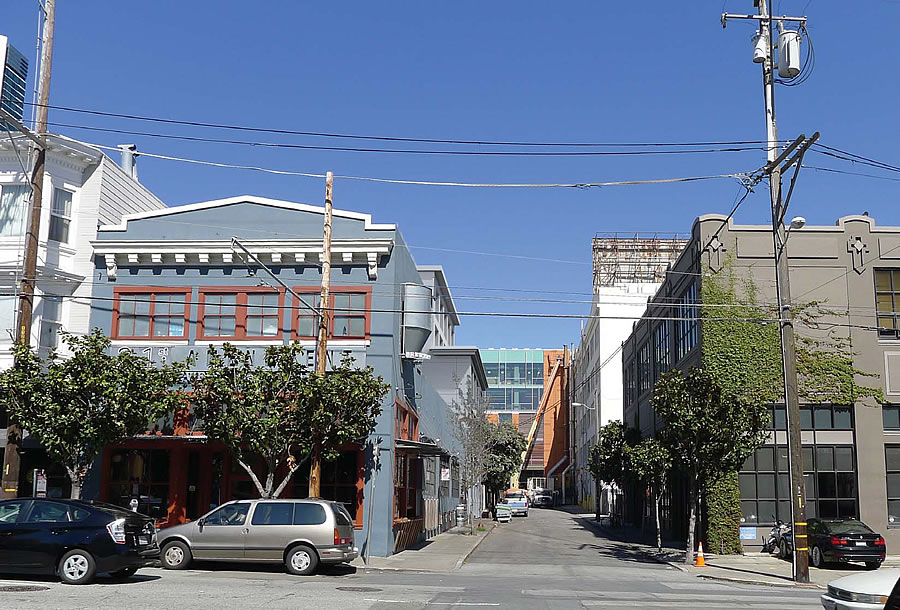 Responding to feedback from San Francisco's Architectural Review Committee, Sternberg Benjamin has refined the plans for a five-story building with a 22,631-square-foot gym on the ground floor and 49,840 square feet of office space above to rise on 77-85 Federal Street parcel, behind the 21st Amendment Brewery and Restaurant.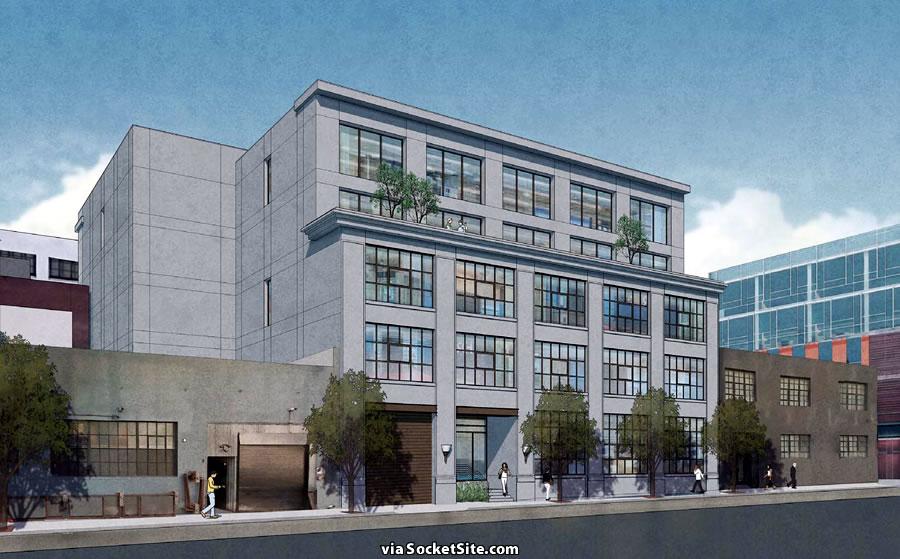 The previously proposed brick cladding has been replaced with a hard-troweled, fine diamond cement finish, incorporating the primary façade materials along the entire length of the visible side facades; the contrasting corten steel pilaster base elements have been eliminated; and the cornices on the Federal and De Boom Street facades have been changed.
In addition to a 25-car garage, the entrance to which would front De Boom Street as rendered above, the development would include parking for 124 bikes and showers for those who rode in on them.
And the main entrance to the new 75 Federal Street building would front Federal, with deck space on the third and fourth floors, 940 square feet of which would be technically tagged a "public open space."