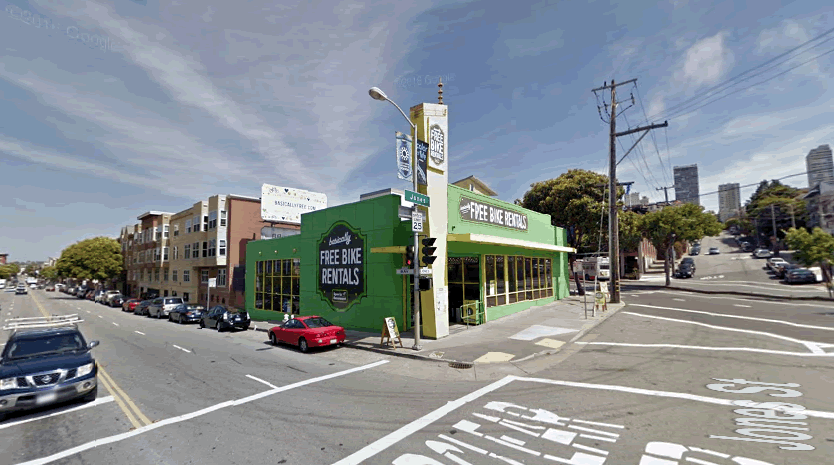 Having effectively been on hold for a couple of years, plans to raze the former Tower Records Annex turned bike rental shop run by Sports Basement at 1196 Columbus Avenue and build a 75-room Moxy Hotel upon the North Beach site are back in play.
As designed by Stanton Architecture, the proposed four-story hotel to rise on the site includes a 2,200-square-foot bar/lounge at the corner of Jones and Bay and a 2,500-square-foot rooftop terrace ("primarily for use by hotel patrons but also to host private events").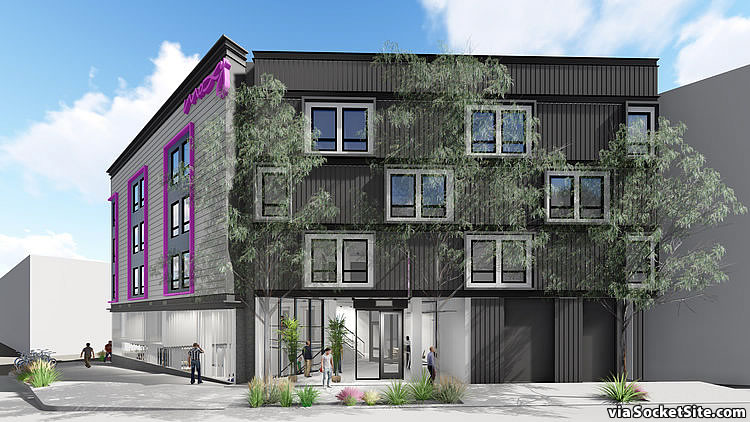 And while the development doesn't include a garage, it does include parking for 12 bikes.