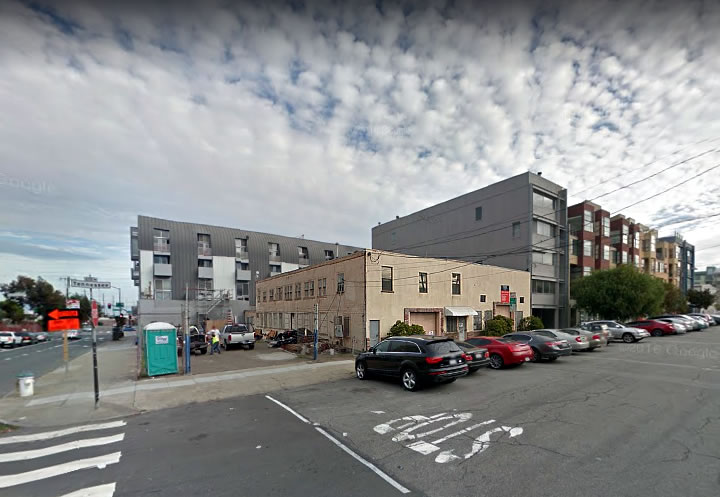 Plans to demolish the two-story, mixed-use building at 603 Tennessee Street and build up to six stories in height across the site on the border of Dogpatch and Mission Bay have just qualified for a streamlined environmental review based on the parameters of the decade-old Eastern Neighborhoods Plan.
As designed by Natoma Architects and rendered with a placeholder building on the parking lot parcel next door, the proposed development would yield 24 condos, a mix of 7 one-bedrooms 16 two and one three, over a garage for 17 cars and 36 bikes and a 1,060-square-foot art studio with a perforated metal cladding on the ground floor.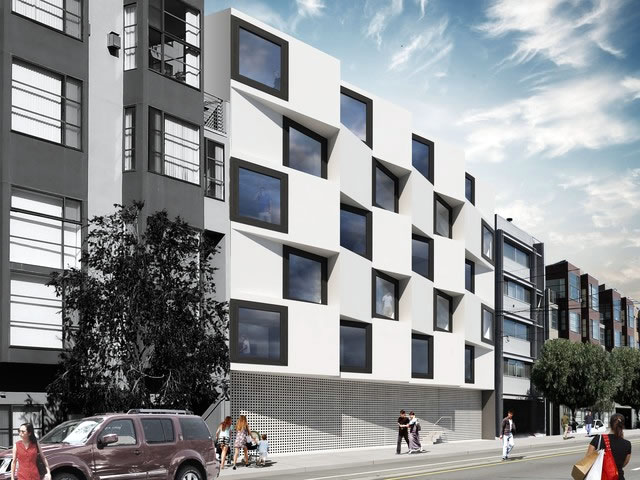 We'll keep you posted and plugged-in as the plans for 603 Tennessee progress.